SEO by Imaginaire
Helping David Morris drive traffic to their luxury jewellery collections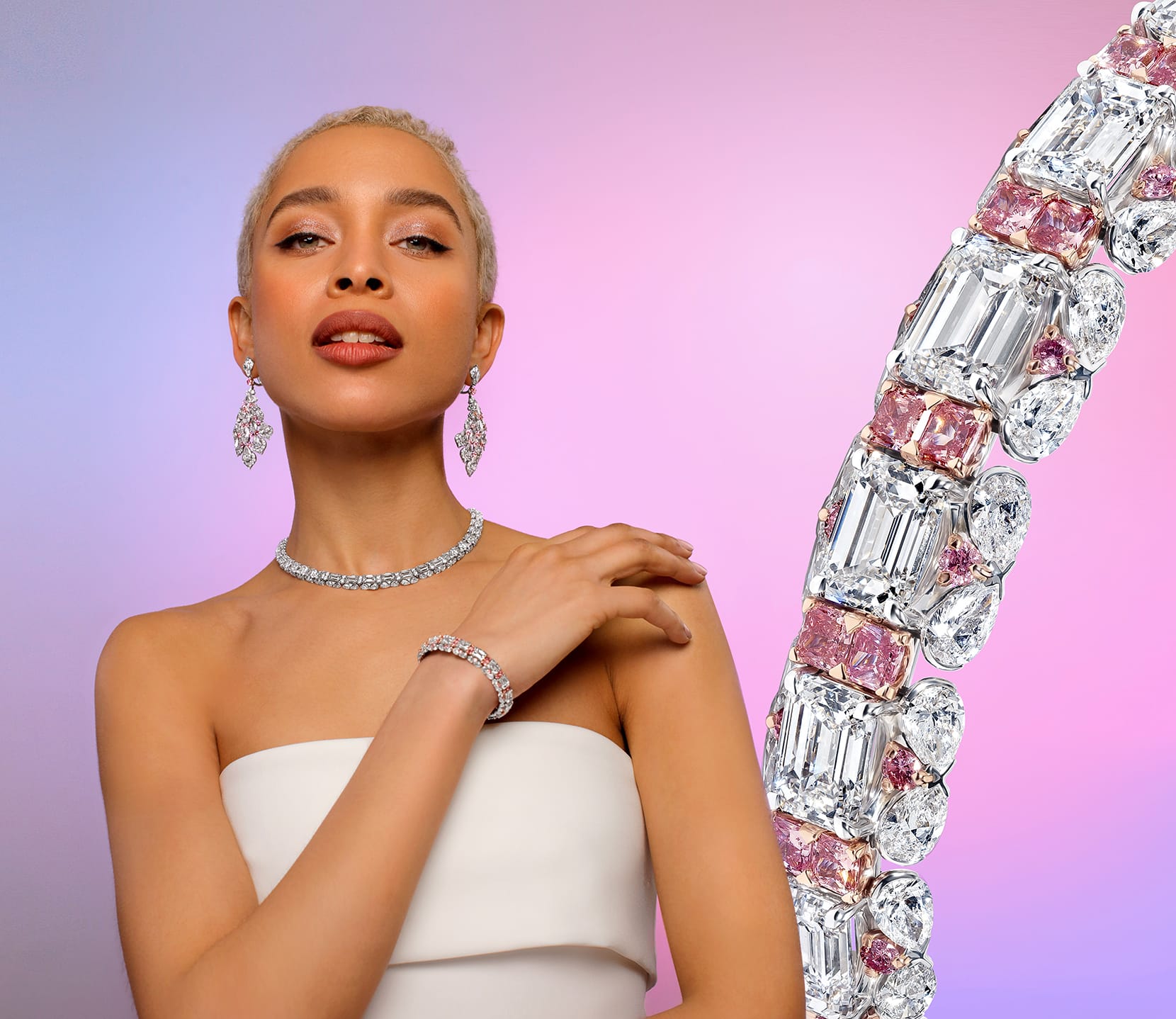 The challenge
Creating a multi-faceted SEO strategy to help luxury jeweller, David Morris, generate more organic traffic
David Morris, The London Jeweller, are located on the famous Bond Street and sell a diverse range of jewellery including fine jewellery collections (more associated with items such as engagement rings, wedding bands and fashion pieces) and high jewellery, which is targeted at high-net worth individuals and focuses on the rarest, most sought after gems.
Our SEO strategy needed to be multi-faceted for this reason.
Build traffic with local intent — i.e. rankings for "London Jeweller"
Build traffic to high value stones pages — i.e. Emeralds, Rubies and Coloured Diamonds
Start working towards increasing wedding/engagement intent traffic
The strategy
Leveraging the advantages of a good ecommerce platform to create high quality landing pages
We were lucky enough to have built the David Morris website, meaning our SEO team were able to ensure it had the right foundations for our follow-on SEO services.
We have utilised things like tagging products ultra specifically, to create highly targeted landing pages. This then gives Google a page that's highly tailored to longer tail searches and yields the double benefit of also being tremendously useful for the customer.
As well as a clever product tagging strategy, we've made sure our stone guide pages are well optimised and that we're also thinking about local searches which can provide great conversion rates.
Our next step is to build out content clusters within their blog, enabling us to rank for anniversary based jewellery terms.
Create product tag based landing pages optimised for long tail search terms
Optimise stone guide pages that link out to products of that type – i.e. Emeralds
Create content clusters to target content based terms such as "10th wedding anniversary jewellery"
Optimise all products and product categories across the site with a detailed keyword plan in place
Utilising content to help build the relevance of key pages
As well as making technical optimisations to the website, we brought in our content team to create detailed supporting guides for the various types of product David Morris sell.
Creating guides yields two main benefits:
Helping users make their decision if they've landed on the product page directly
Getting the brand in front of customers that are in the research/consideration phase of the buyers cycle by ranking for keywords relating to the guides.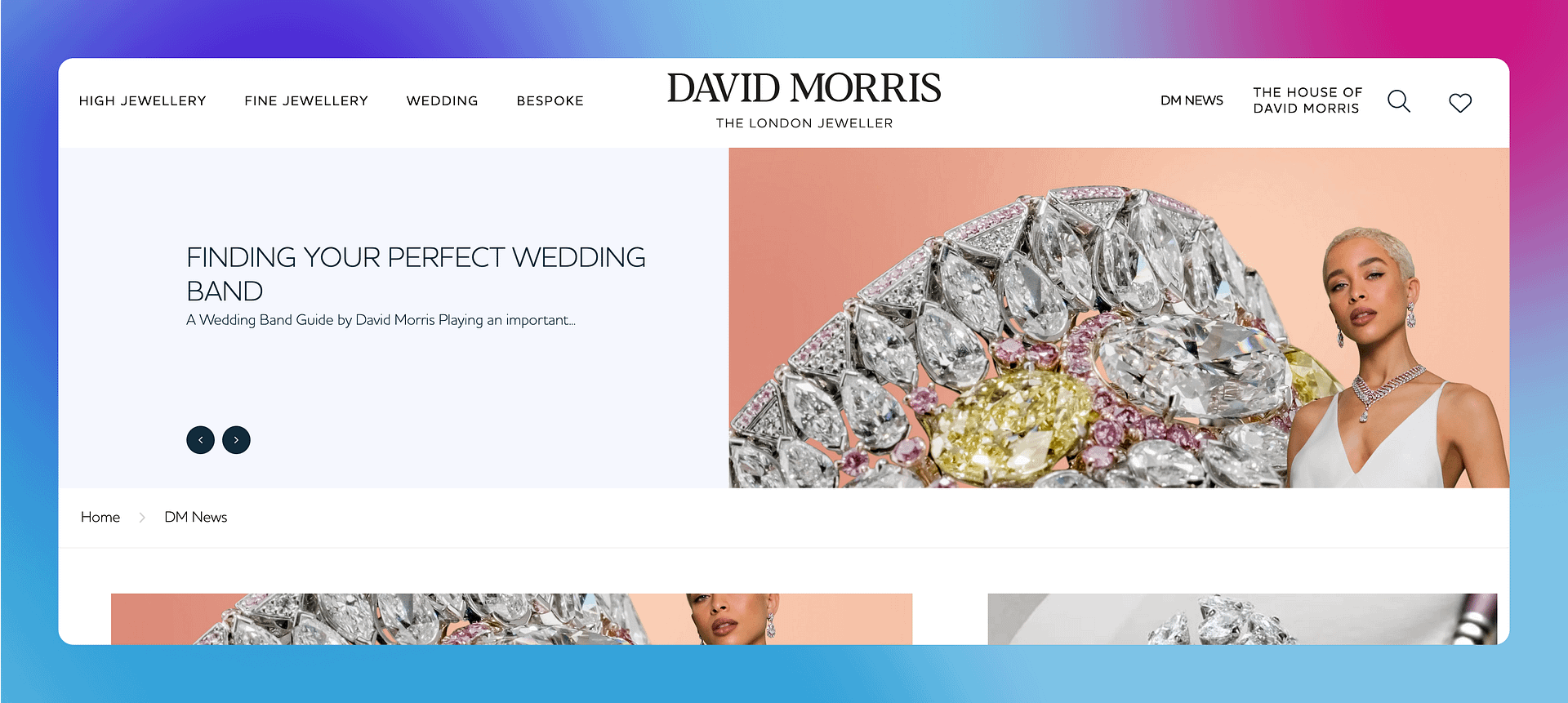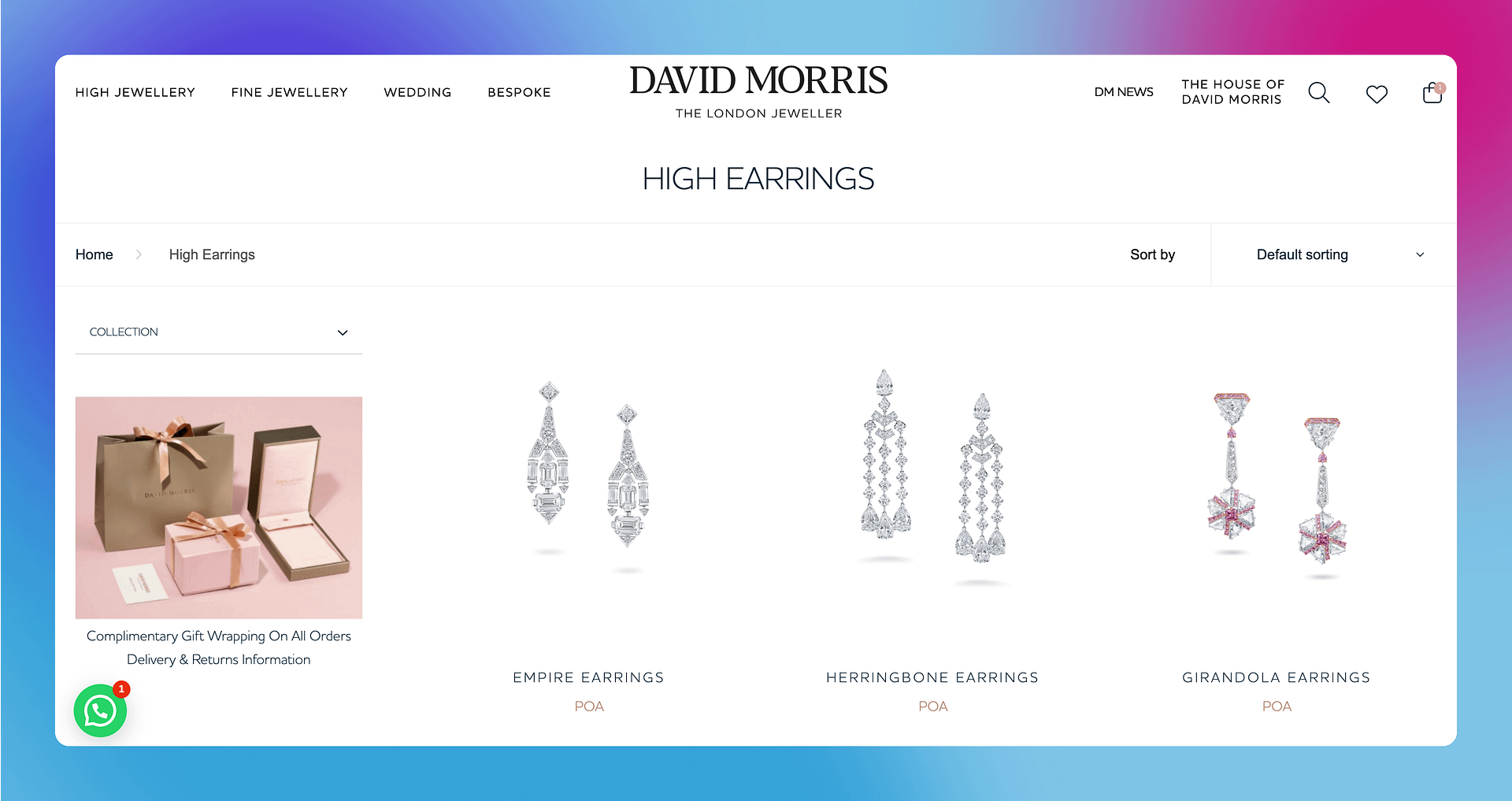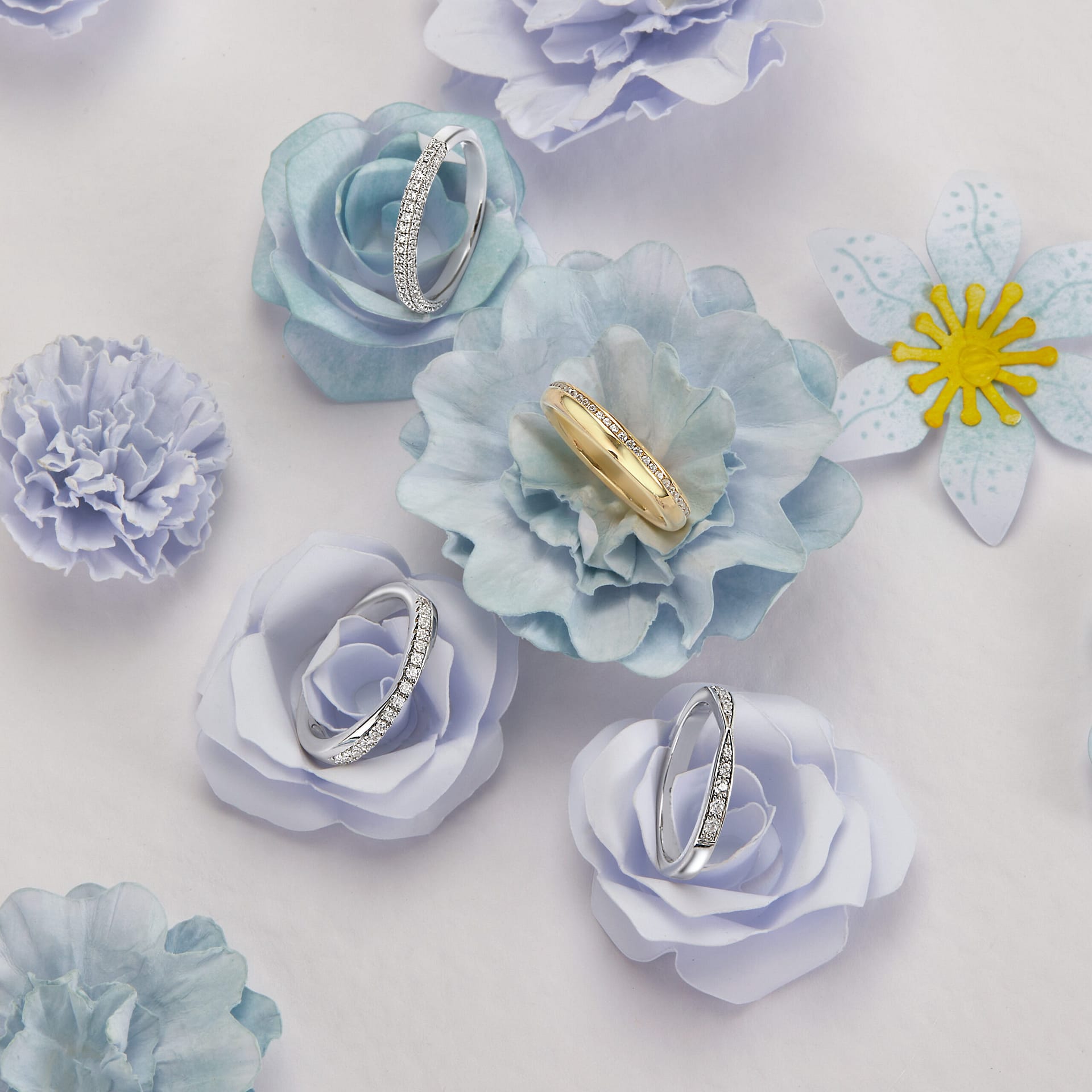 Instant growth and traffic
Results
Sales Several large sales from customers that found David Morris through search
15% Traffic gain within the 3 months we've been working on the campaign
20% Uplift in viewing requests for all jewellery pieces and collections
Get a free quote for your SEO project and climb the search ladder with Imaginaire