Want to talk about a project?
We'd love to hear from you. Get in touch and tell us a bit about what you're looking for and we'll get back to you within 2 working hours.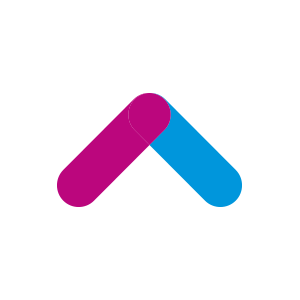 General Enquiries
0115 971 8908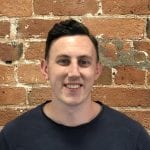 New Business
0115 971 8908

Careers
Send your CV and why you think you'd be a good fit!
"Very happy with our brand new website designed by Imaginaire Digital. Seb has been very helpful and very professional. If you want to re-vamp or create a new website, look no further."
The Forest Lodge
"The presence of my company website online is going from strength to strength thanks to Seb at Imaginaire Digital. The personal, reliable approach to business provided means that I can rest assured that my website is being looked after well.
Nothing is too much trouble for Seb and he's always there to clarify any queries I have. Very reliable, efficient, honest service."
Marissa Sudar, Worcester Architects
"We selected Imaginaire Digital from a plethora of companies that had contacted us over the years, we appreciated the advice that was given in understandable terms and the ease of working with them. The project to revamp our website and SEO was handled quickly and professionally and we are delighted with the outcome."
Tony Mundin, Oyster Retail Packaging
Imaginaire Digital have been great for us. Our account manager, Seb, pops in to see us regularly and keep us up to date with progress and the results have been unbelievable. Very happy to recommend them as a company.
Adam Glenn, Nottingham Steel
"We've been impressed by Imaginaire Digital so far. They've taken our very primitive ideas around our target audience and built a brand that communicates with them. The website is easy to use and they're very quick to implement changes."
Dubai Property For Sale
"Seb and the team at Imaginaire Digital were a great choice for us. They worked efficiently and involved us every step of the way and we're delighted with the final product. We've since gone back to them to ask for help in raising the profile of the website, so we look forward to an ongoing relationship with them for years to come."
Rob & Greg, ABS Ltd
"Imaginaire have been a hugely important part of our new business, they've advised us from the start on how to market ourselves and helped us create powerful messaging for our website that helps it serve both cold prospects that have found us as well as warm prospects that we've directed to it. We couldn't recommend them highly enough."
Chris Dickinson, 5th Utility Ltd
"Since Imaginaire Digital have re-designed our website and started marketing it, we've seen monthly phone enquiries jump from around 30 per month to over 140. We're delighted with the service and appreciate the face-to-face side of their business."
Matt Cooke, Filter Services
"Imaginaire Digital have been fantastic for our business. From initially helping us with the marketing for our existing site, they have since re-designed the website and the leads are now flowing. We'd definitely recommend them if you're looking at reviewing your web presence."
Roy Thompson, Advanced Commercial Interiors Ltd