Web Design by Imaginaire
Ecommerce web design for luxury London Jeweller, David Morris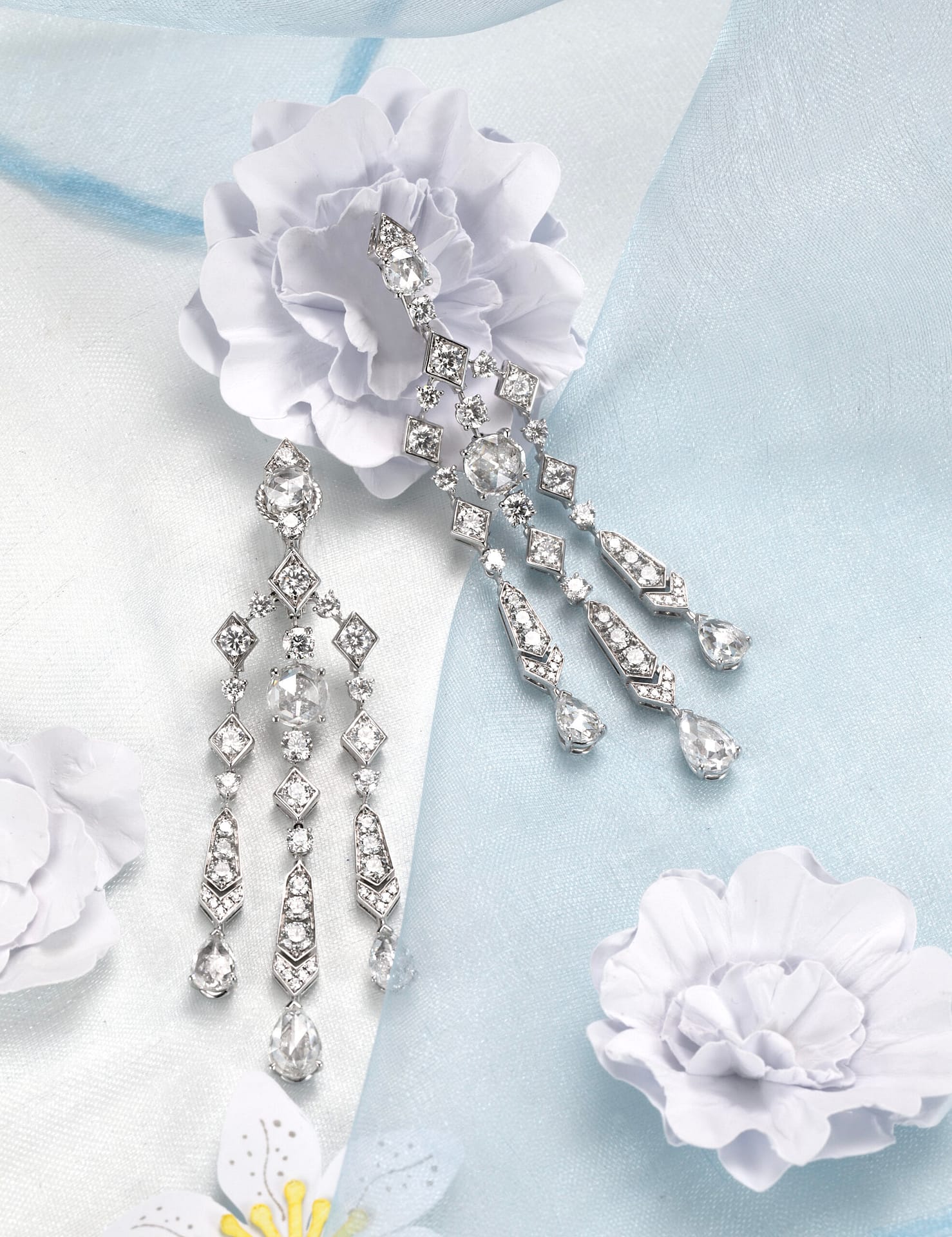 The strategy
How we helped luxury jeweller, David Morris, to create a stand out ecommerce
We were introduced to David Morris by way of recommendation and were delighted to be given the opportunity to pitch for such a prestigious brand.
David Morris was founded in London and now has a presence on London's super luxury Bond Street as well as having boutiques around the world. We were tasked with creating a new website which gave their brand a modern edge and that would help them sell their premium jewellery.
Find out more about our fashion and jewellery marketing services here.
Create an easy to navigate website with mega menu breakdowns
Ensure all on-page content is optimised
Create aesthetically pleasing, minimilist category pages
Key focus on products and photography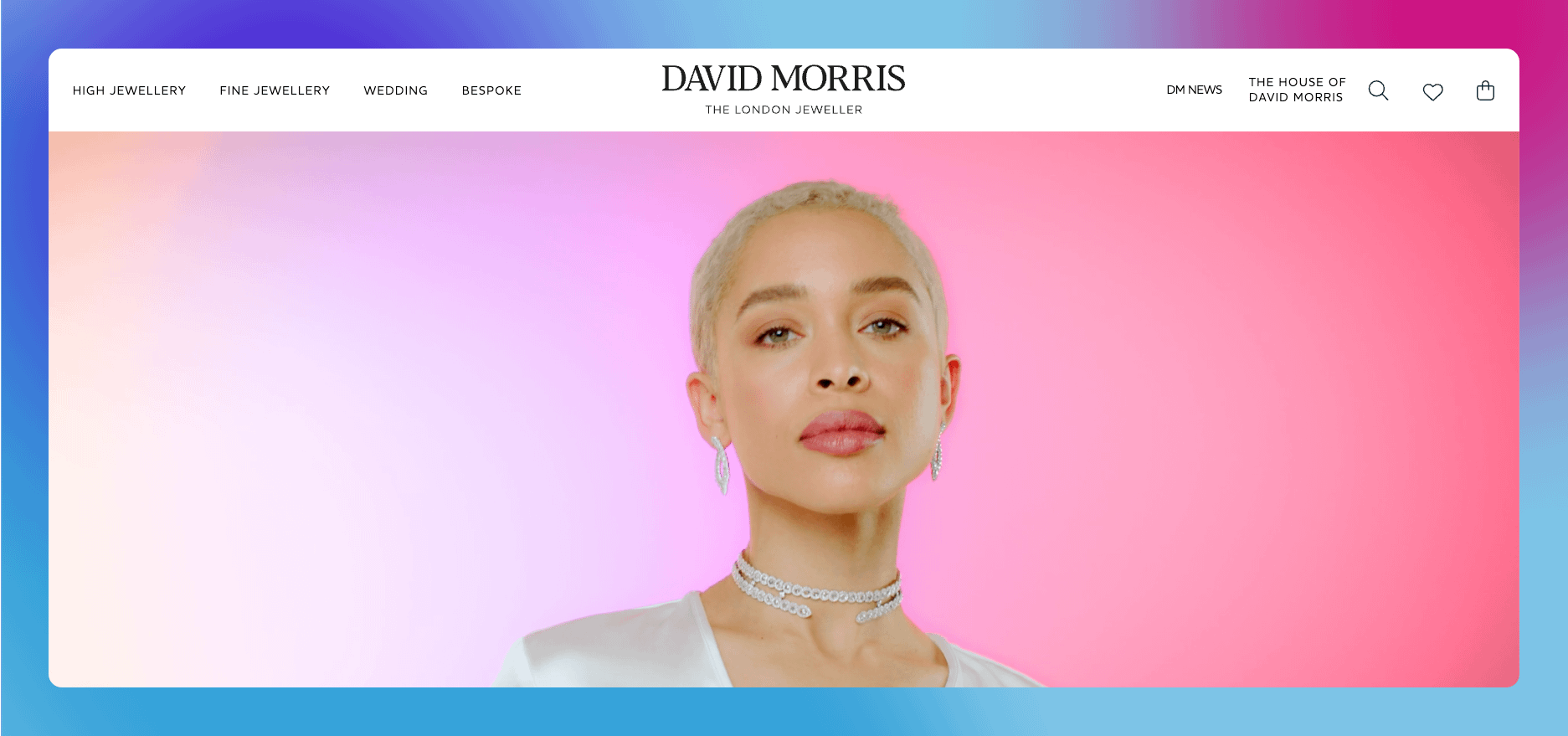 The strategy
Optimising their website with new content and pages
One of the main objectives of this project was to increase organic traffic through attractive, minimalist design, combined with an SEO strategy that pushed keywords and product pages. When designing the new website, the product imagery was a huge feature for each page as these images had to resemble the luxuriousness of the goods and brand, accompanied by professional copy. The overall style of the website was minimalism with easy navigation to product pages and categories.
Many pages were transformed into drop downs to allow for new content as well as the menus for emphasis on new features such as the David Morris news section.
Increase conversions through easily navigated design and layout
Have clear presentation for each product type
Create attractive and branded supporting content such as guides and blogs
Implement new strategies for the stone guides and occasions
Use of videography
Creating a prestigious brand and website for high profile customers
Using simplistic, consistent design, we created a clear brand which in lines with the appropriate high profile customers David Morris are looking for. Using minimal colour schemes and font work, the final website came together to create a place which emphasised the goods and services offered with a focus on David Morris as a brand in terms of history, news and events and luxury quality.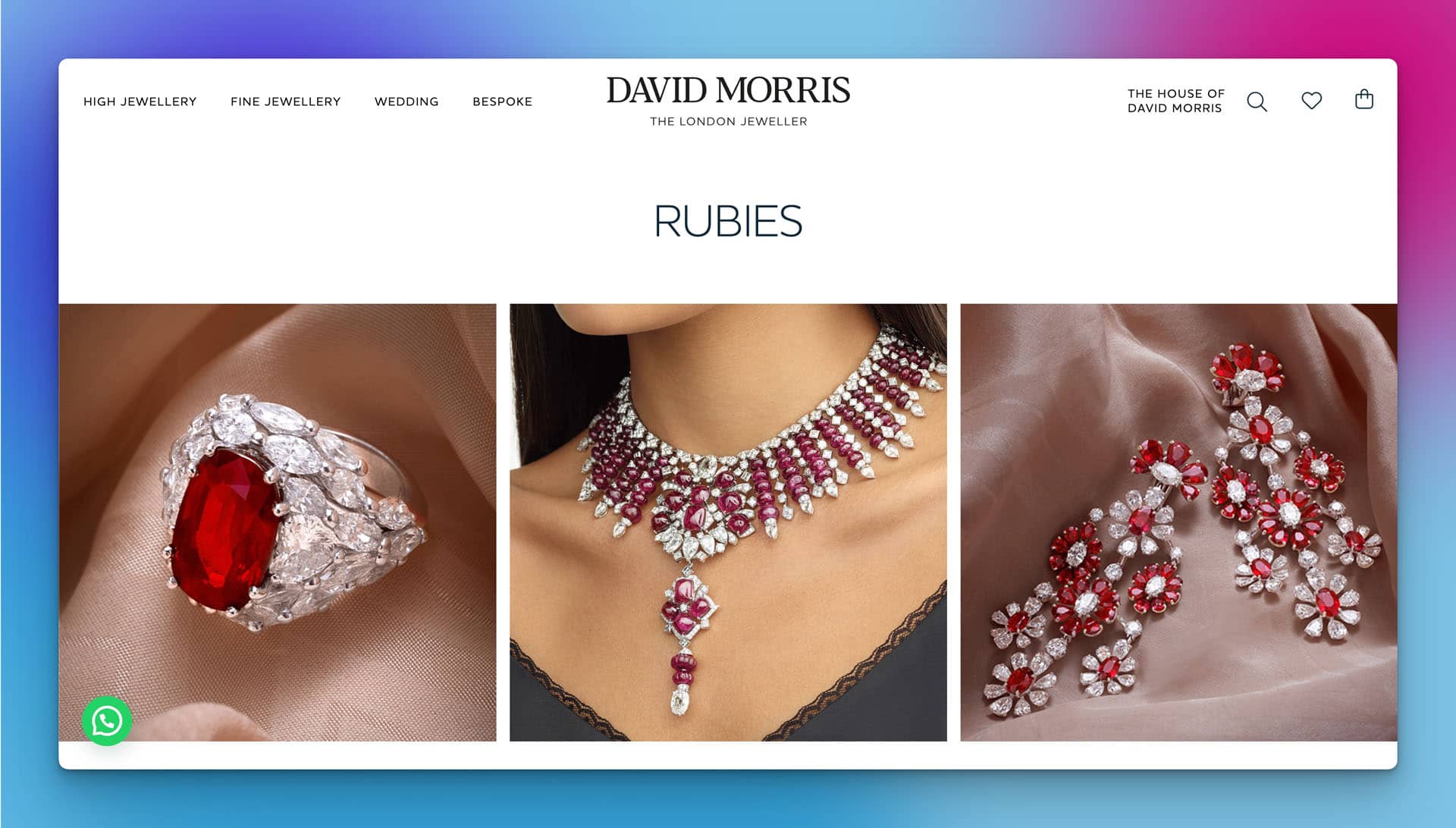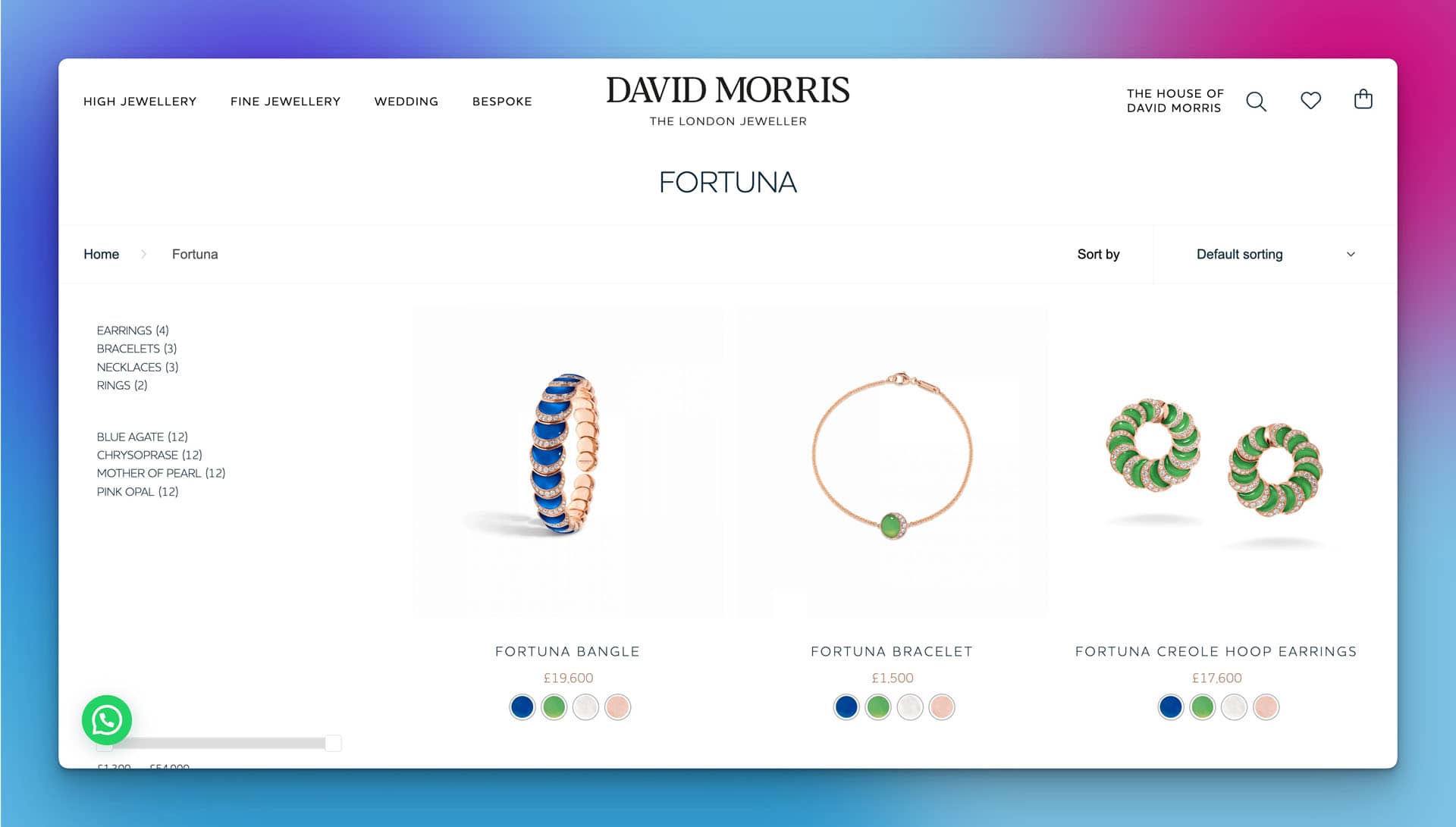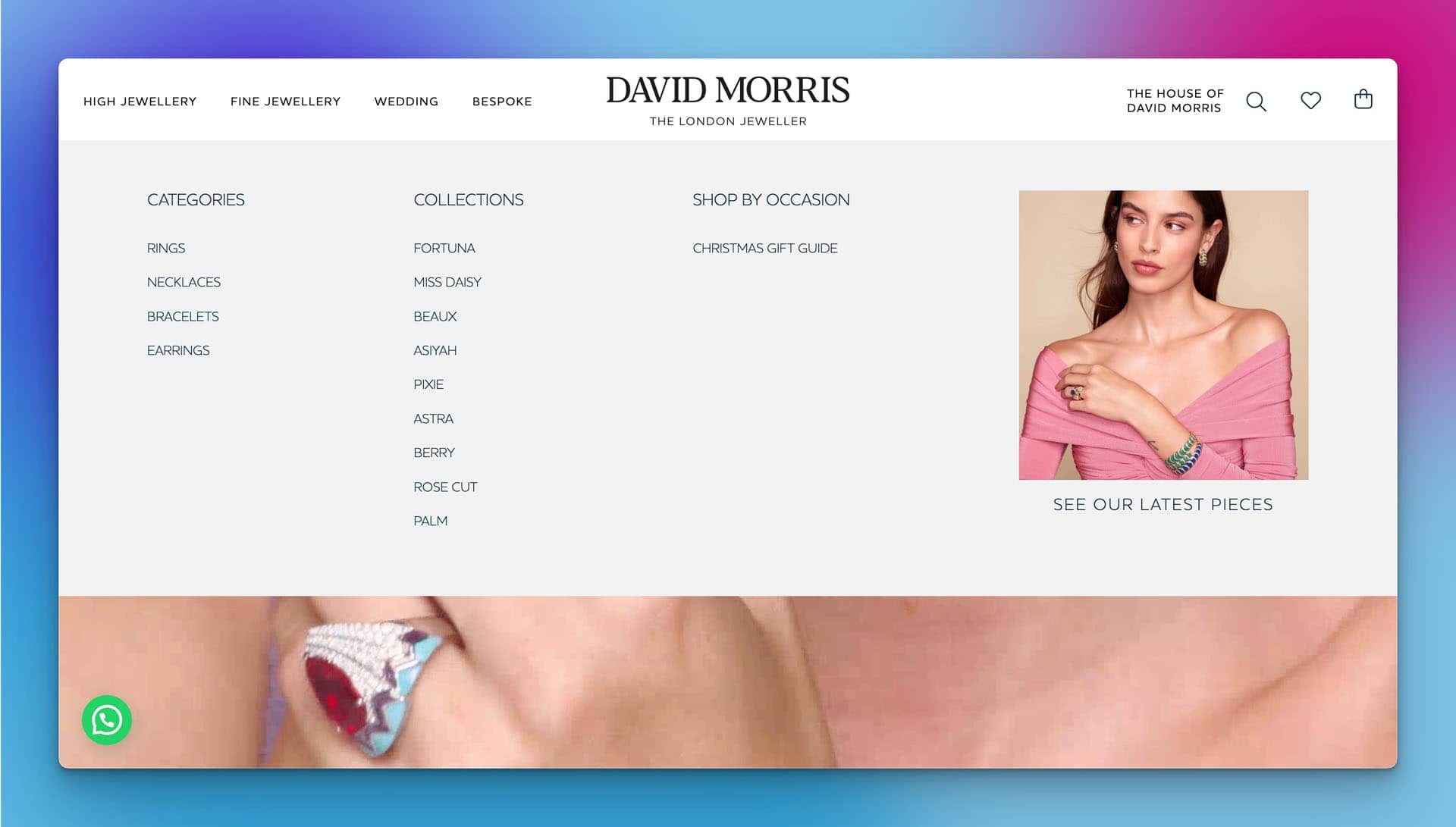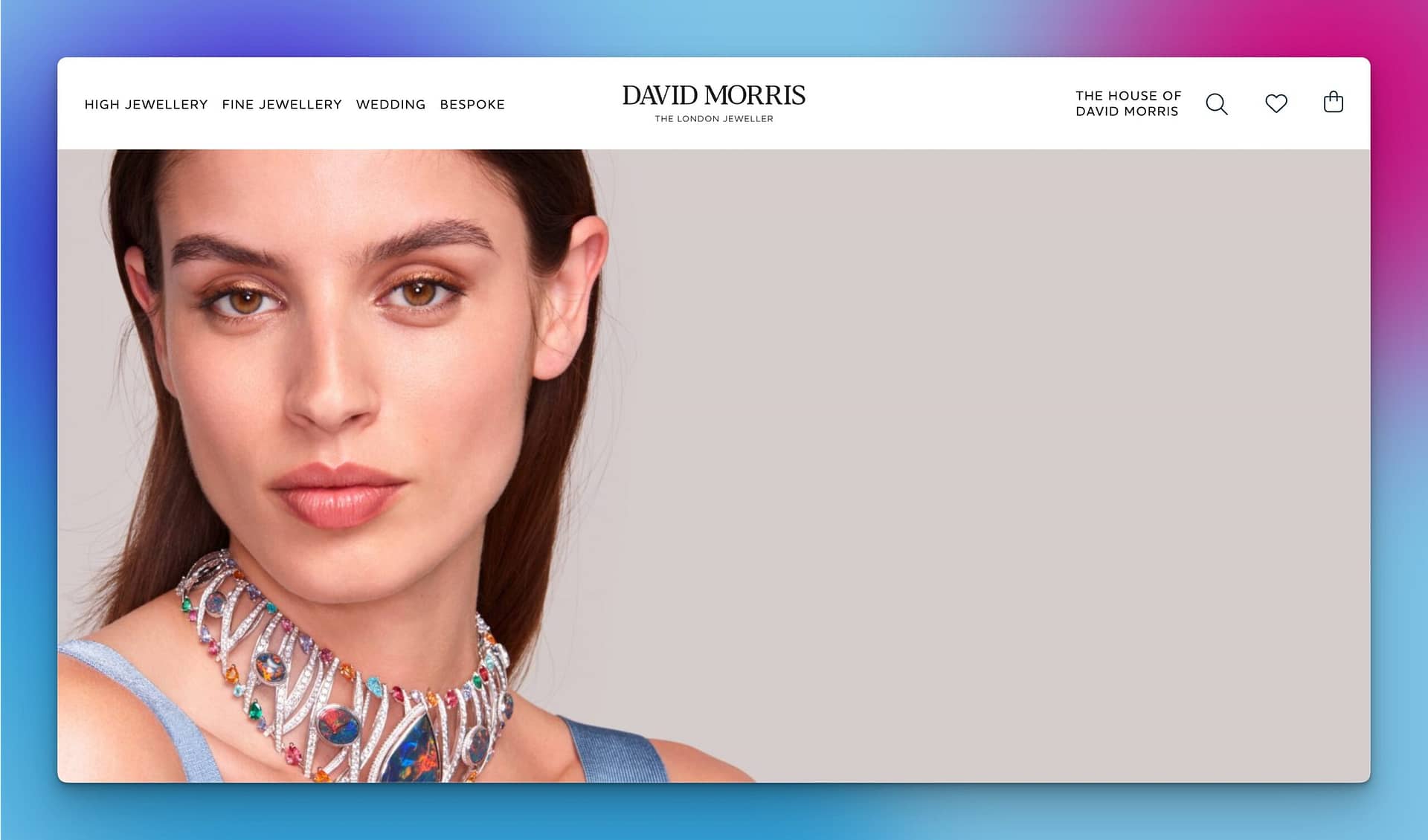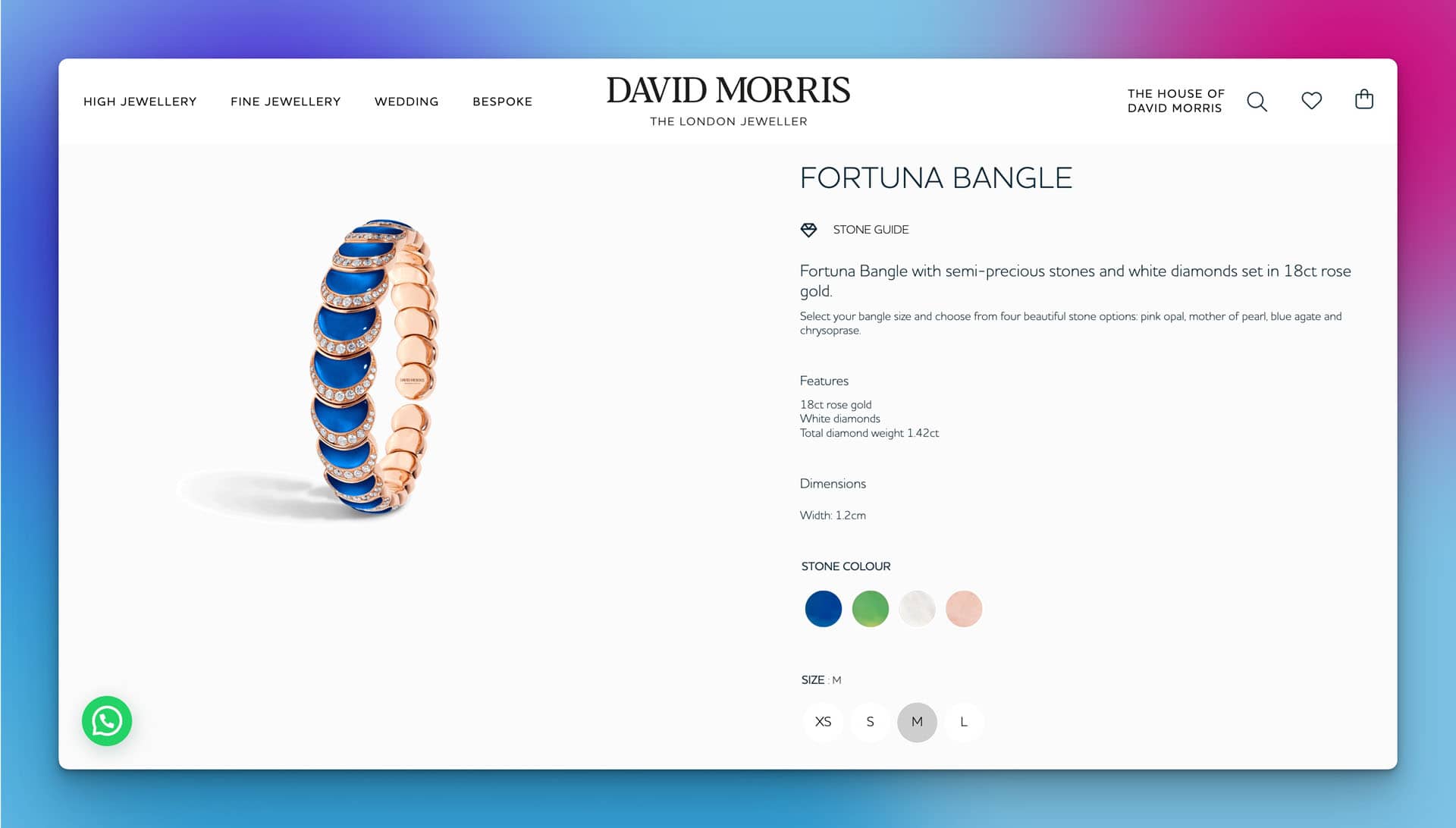 Building a long-term relationship
Ongoing support
We always tell clients that their website is the start of their journey with us, not the end destination and this has been the case with David Morris.
With the ever-changing world of fashion and luxury jewellery, David Morris needed a website management agency that could be responsive to new requests, proactively recommend new features to help them stay at the cutting edge and, most importantly, make sure that the website always looked great.
In 2017, we completely overhauled our Quality Assurance process for both new websites and for changes to existing websites. This has given David Morris the peace of mind that any new features will be rigorously tested across devices and browsers and that they will look great when they hit the live website.
We also hold monthly meetings with them to outline new ideas, agree on priorities for the coming month and to communicate when things will be done. Thanks to this level of service, we've created a long-term relationship and we also help them with other services such as marketing support.
Get a free quote for your web design project and transform your online business