Marketing Strategies by Imaginaire
Helping Lee Jackson Air Conditioning with a new website and marketing
The strategy
Operating online marketing strategies to increase online leads
Lee Jackson Air Conditioning is one of the leading names when it comes to air conditioning. They enjoy great partnerships with leading manufacturers such as Daikin, Mitsubishi and Samsung. Before speaking to us, their website hadn't been touched in years and didn't present the impression that they wanted to put forward.
We were to build a website with a view to also operating an online marketing strategy to help them win new business in the residential market.
Find out more about our construction marketing services here.
Implement a search marketing strategy
Target local customers with local keyword research
Increase website conversions through online marketing
Build out brand pages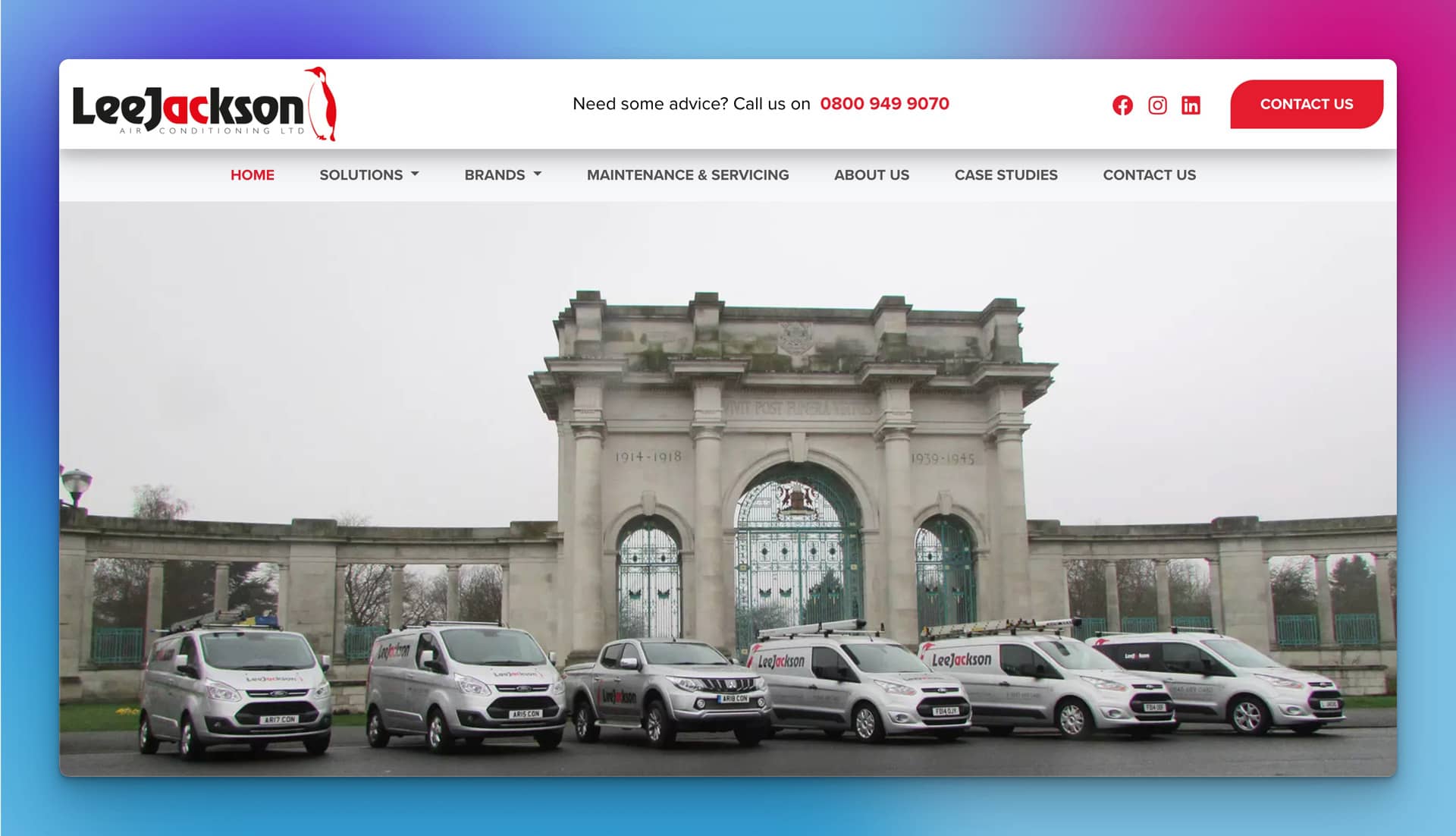 The strategy
A search strategy underpinning the website
After the website went live, we implemented a search marketing strategy to help them rank in the local area to generate interest from a commercial and residential perspective. We also built out a number of new pages which were relating to commercial and domestic areas, focusing on brands and air conditioning units that Lee Jackson supplied. Alongside the website content, we implemented a new content strategy which includes a blog a month, creating relevance and authority for the site.
Implement a regular content schedule
Build authoeity through link building and outreach methods
A focus on low-hanging fruit keywords
Add customer forms and effective CTA features
Getting ahead of competitors through local marketing
We focused primarily on local search for the Lee Jackson website, using keyword research to build out new content, web categories and new services. We then included new locations which are still on a local scale to increase exposure and potential leads.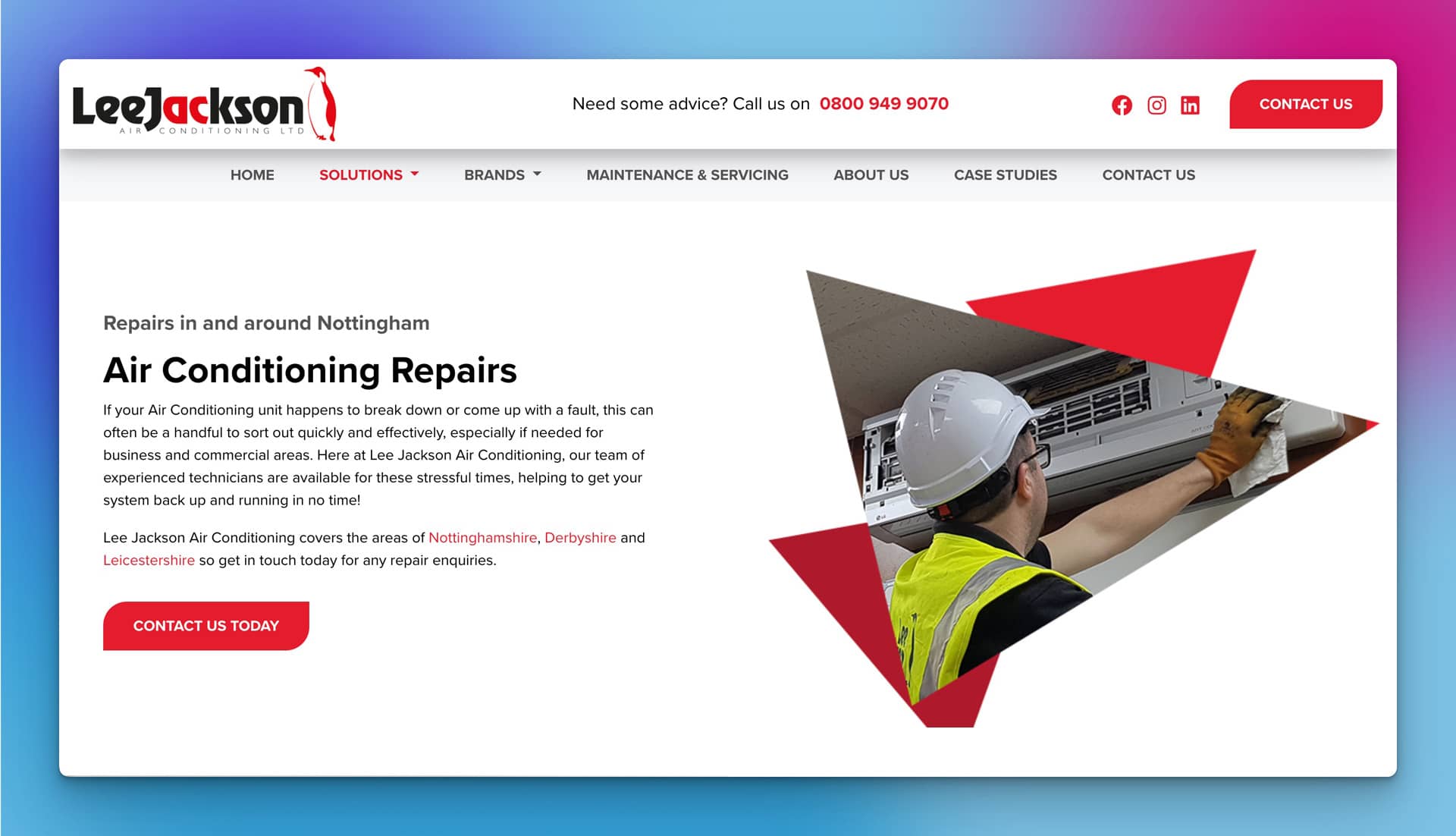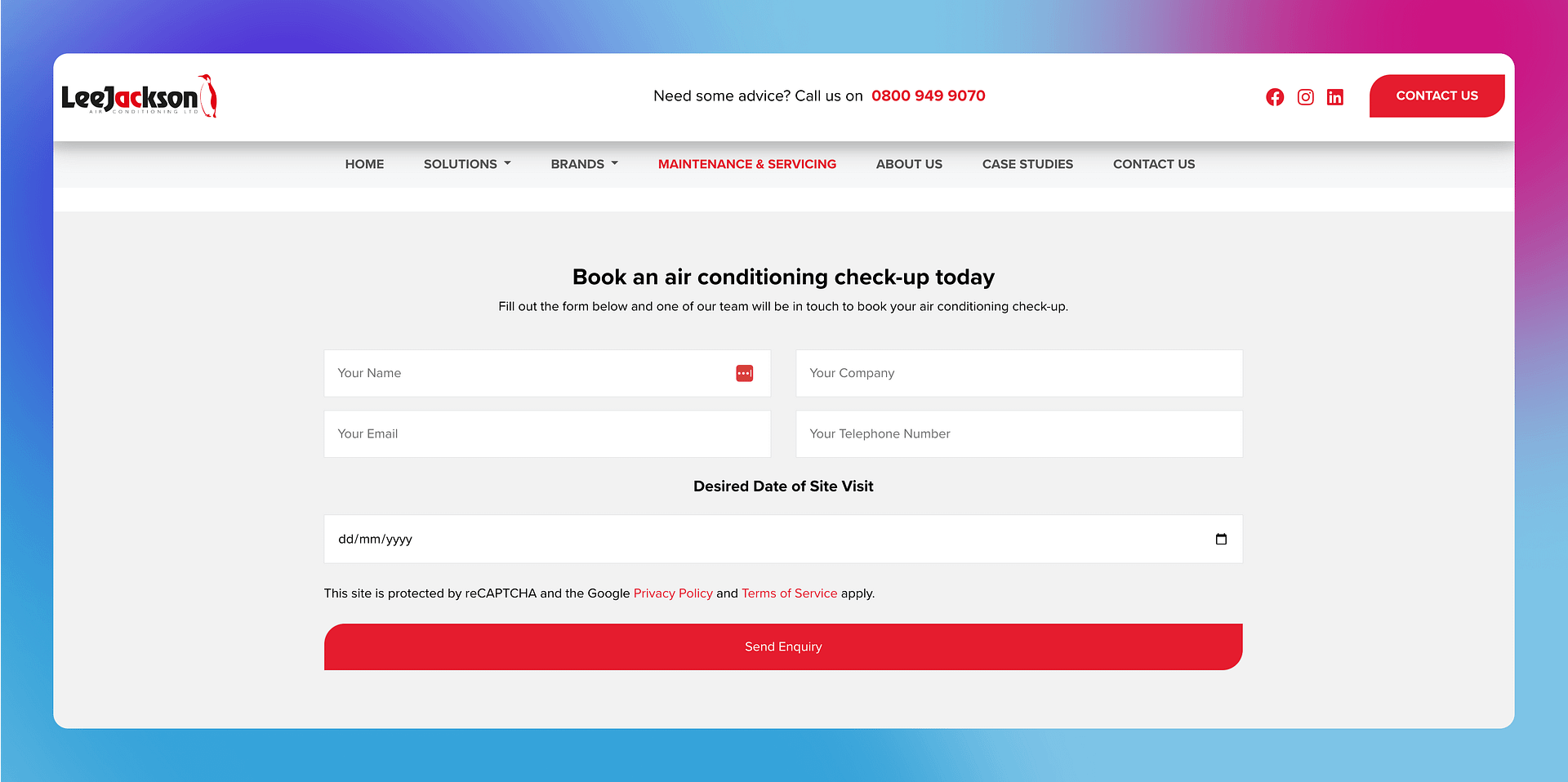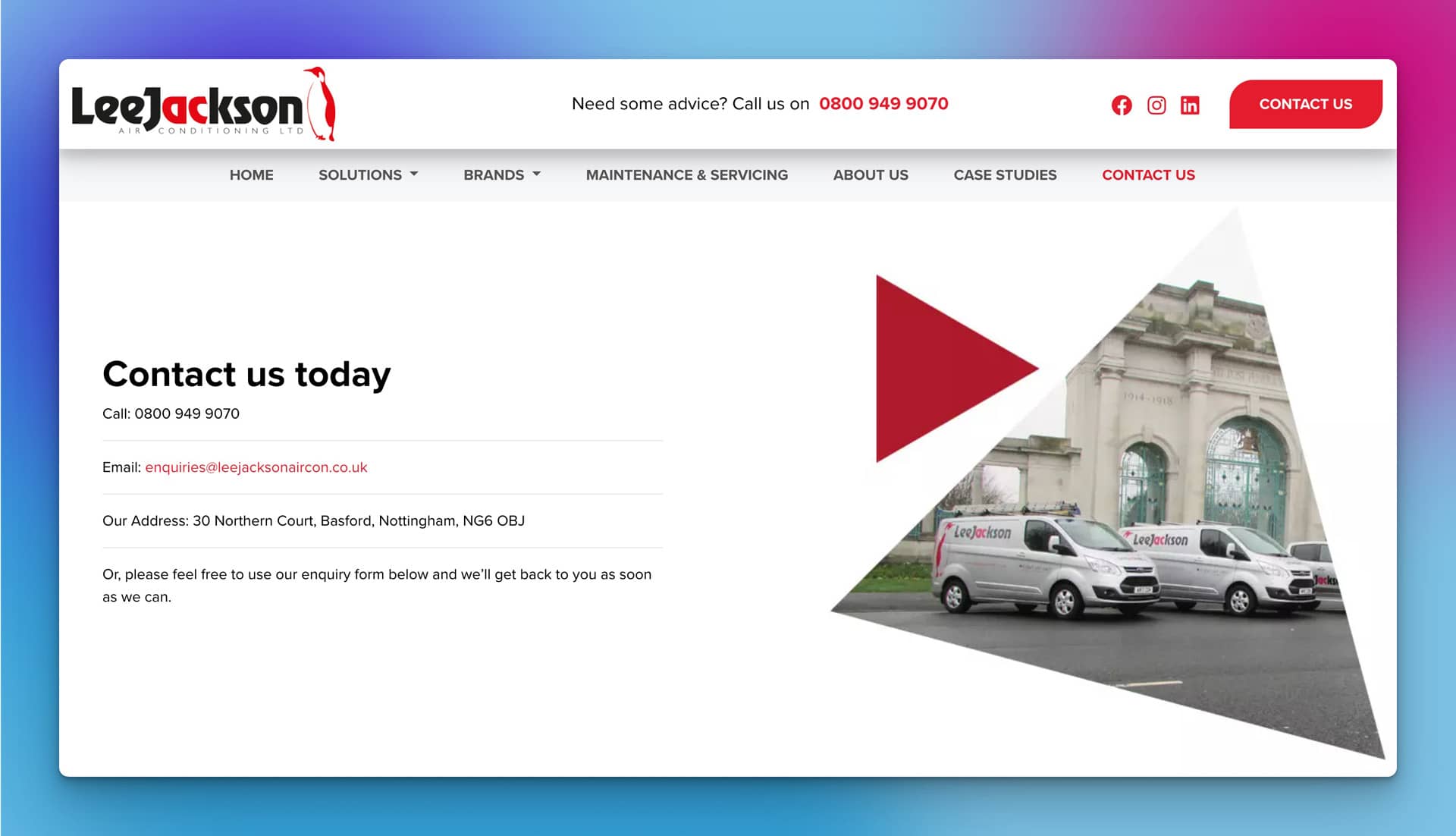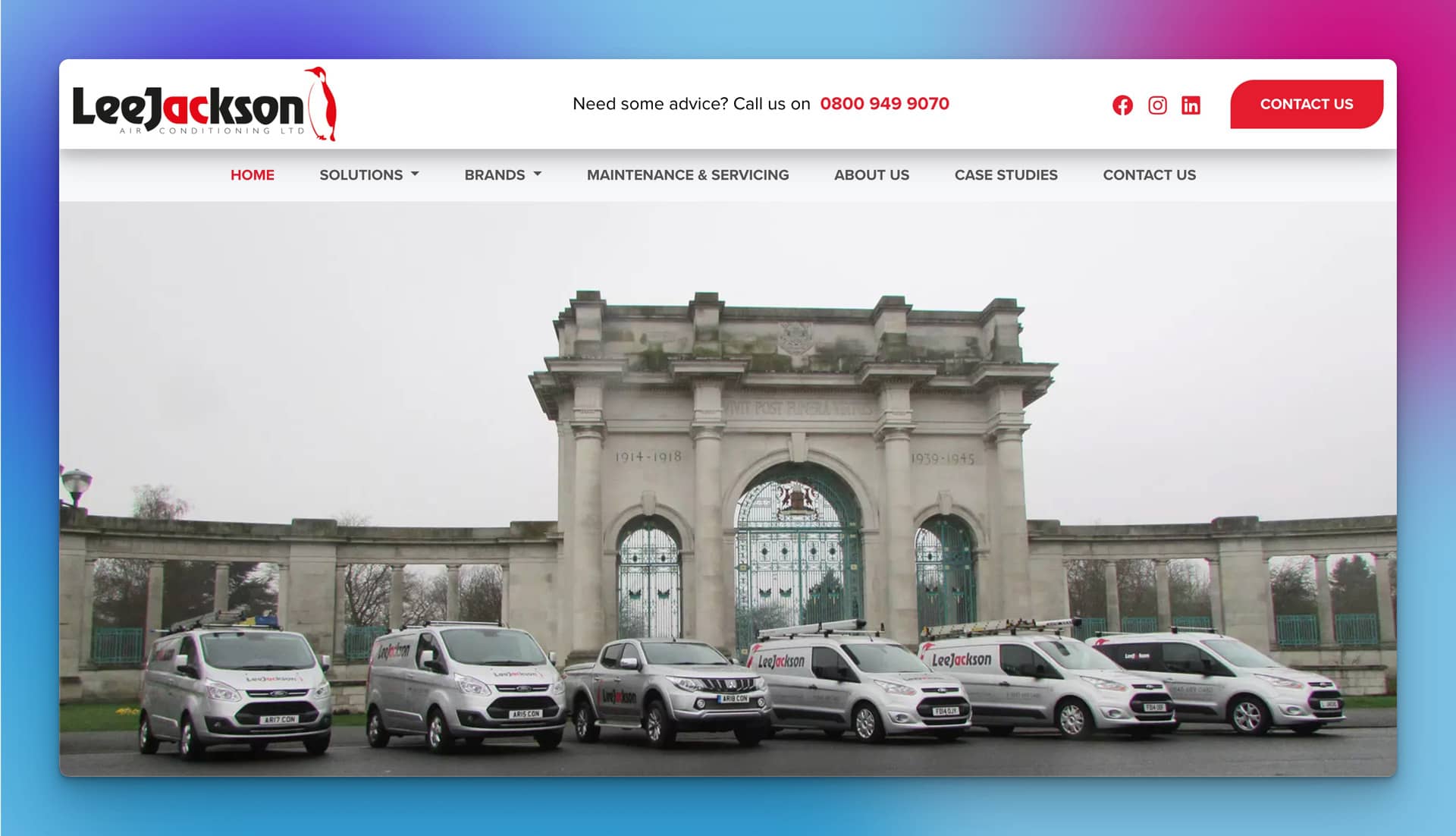 Organic traffic and online growth
Digital Strategy Results
ACI have worked with us for over 7 years after first asking us to look at how they could get more business out of organic search.
10.2% Traffic growth (2021 vs 2020)
22.88% Increase in leads generated (2021 vs 2020)
400+ Qualified leads generated in 2021
Get a free quote for your SEO project and improve your online presence