Brief
Optml offer a nutritional supplement on a monthly subscription that helps people have more energy and get better quality sleep. They needed help for the full design lifecycle.
We were asked to produce brand guidelines, packaging designs, a full user flow for the eventual website and then to design and build the ecommerce system to support their business.
We wanted to create a brand that helped customers feel relaxed and calm to match the ethos of Optml.
The brand
Optml is aimed at professionals between the ages of 25-50 who are lacking energy and who are looking to a healthier, more sustainable alternative to living a life fuelled by coffee.
Our brief was to create a brand that was comforting yet dynamic. We chose a simple colour palette with a primary purple colour and a secondary teal colour. We heavily used tones of each of these colours across the branding and website to create a clean, minimalist aesthetic.
The packaging
As a brand, optml care deeply about their customers and their general wellbeing. As well as this, they care about the planet and so they requested that we create an environmentally friendly packaging solution.
We used recycled rigid cartons for the main box that the products would be shipped in, combined with a recycled sleeve.
We kept to their brief of creating a minimalist, premium feeling style for the packaging sleeves as well as the bottle labels.
The labels for the supplement bottles presented a challenge due to the sheer amount of information required on them from a legal perspective.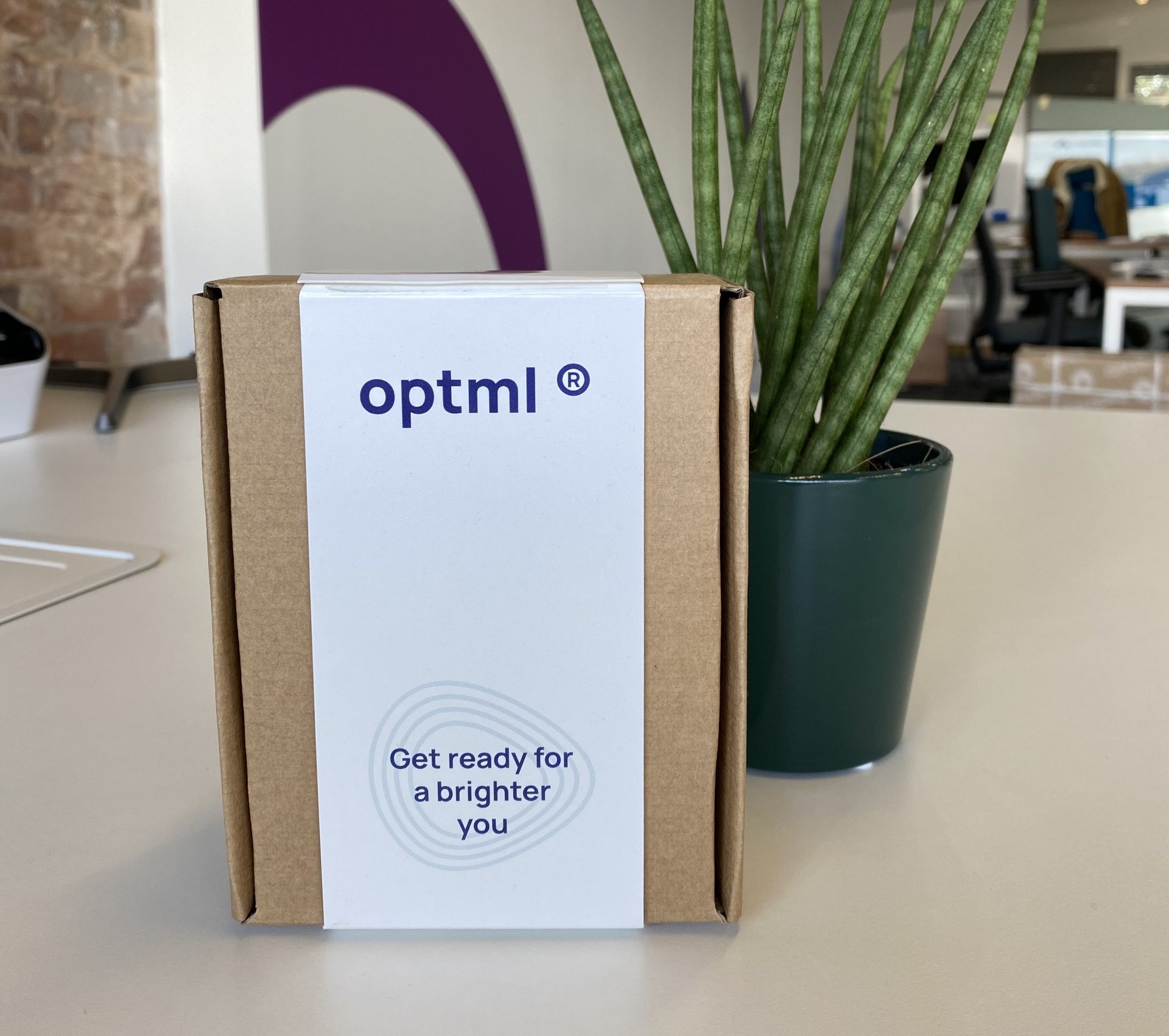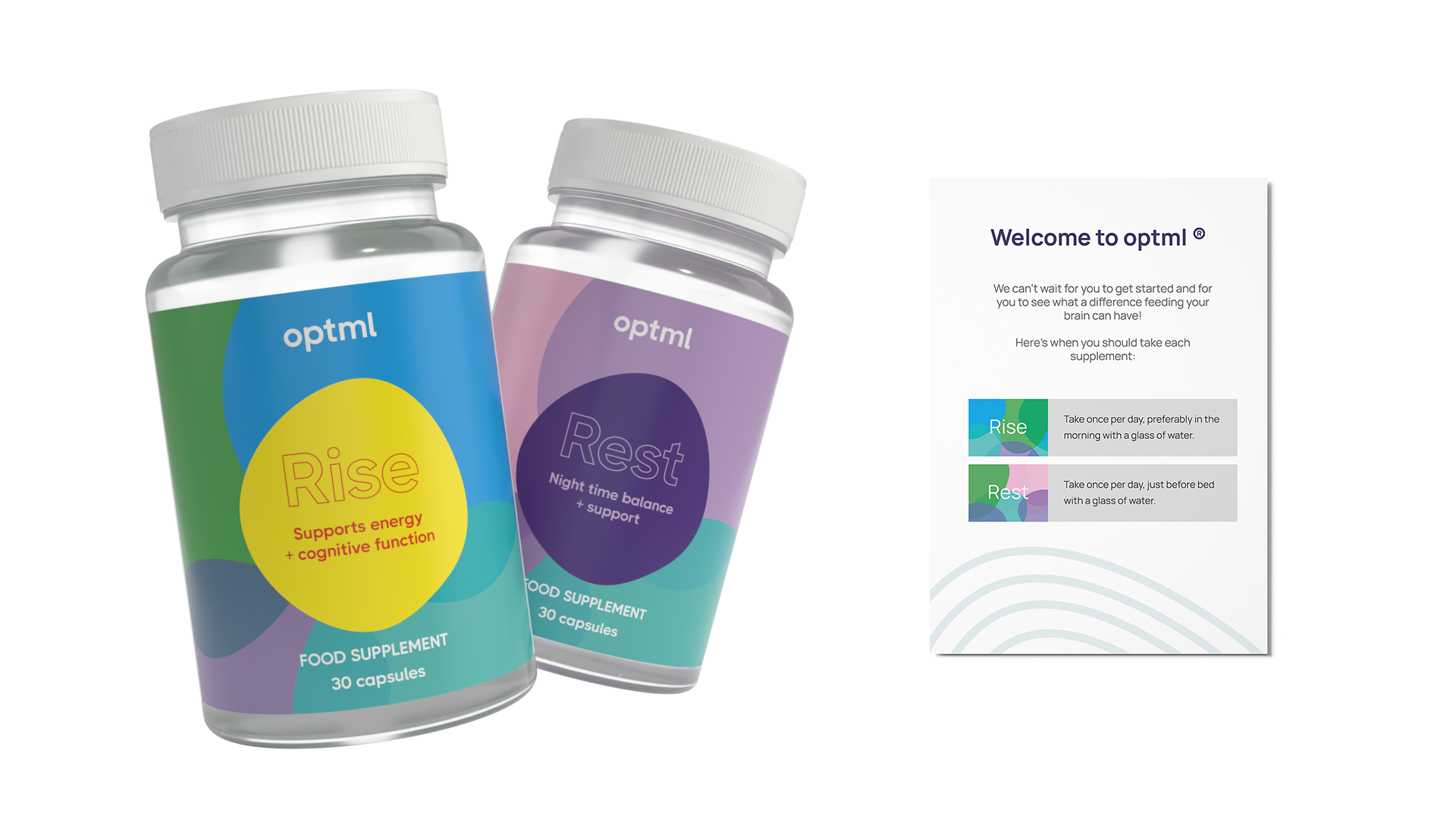 The website
The whole idea behind optml is to create a supplement that, ultimately, enhances the lives of its customers and reduces stress. For this reason, the brand decided on a subscription business model that takes the hassle out of remembering to re-order. 30-days supply delivered in time every month with one subscription payment.
We were asked to map a user flow that would make it as easy as possible for customers to buy online. We created a subscription service whereby a customer could simply click "get started" and would be taken straight through the signup process and where costs were clearly shown at all stages.
The website integrates with Stripe which allows customers to sign up in one click with Apple Pay/Google Pay.
As well as the front-end functionality, the website makes it easy for customers to login and make changes to their subscription if they wish.