The strategy
Helping a smaller startup punch smarter against larger competition
We were approached by a London based private medical practice who were in a position to offer covid testing during the pandemic. They'd built their business strategy and organised their supply chain, but needed help with getting a marketing campaign off the ground that would produce immediate results due to the ever changing rules and regulations around coronavirus.
Due to this brief, we recommended a Google Ads campaign that would allow us to rapidly roll out new ads in the event that the government suddenly changed its guidance. The trouble was, they'd be going up against some huge multinational pharmaceutical companies with much larger budgets, so we needed a strategy to work in a smarter way.
Implement a solid Google Ads campaign for instant growth
Market research and keyword research for local areas
Create adaptable PPC solutions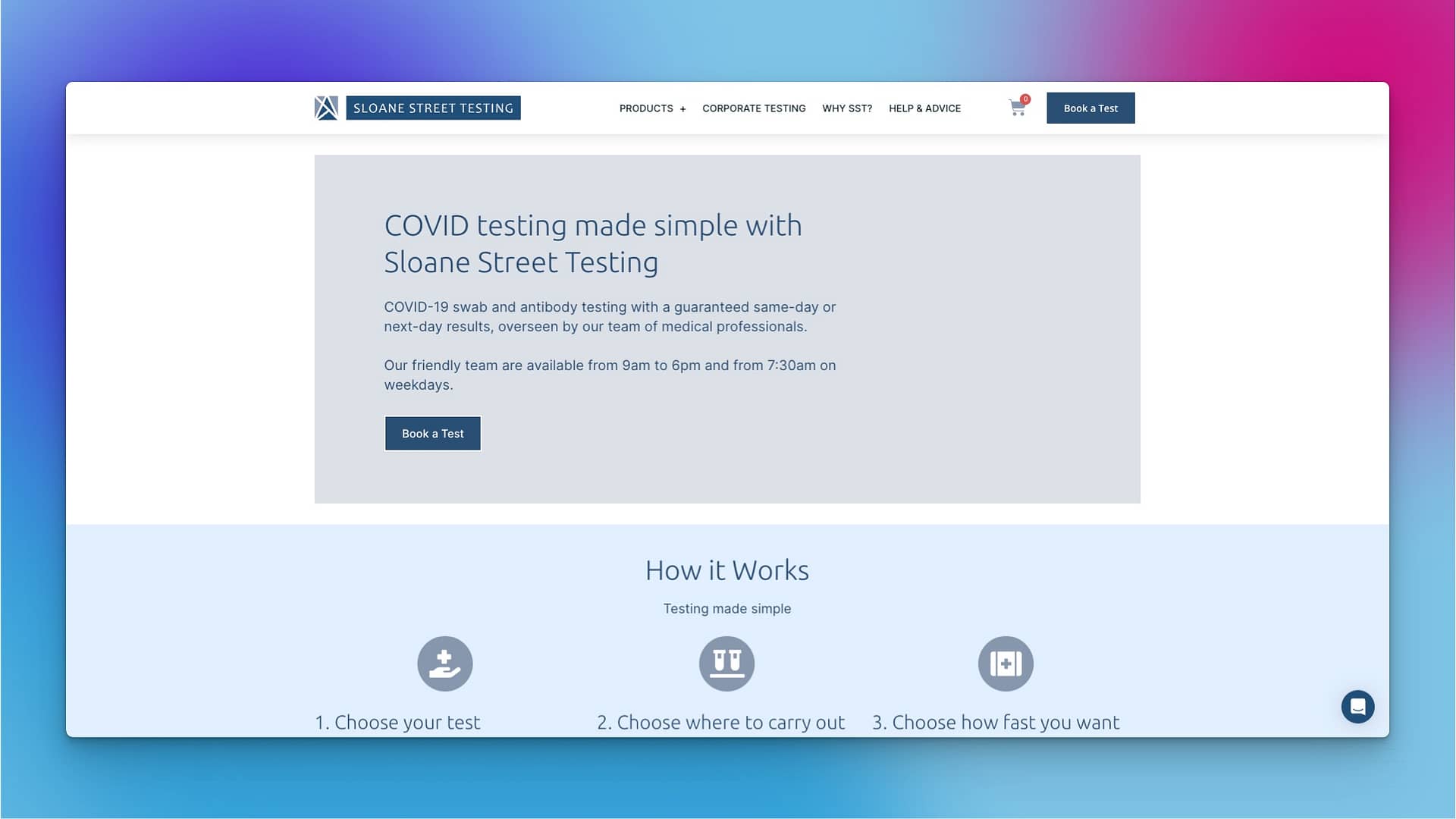 The strategy
Focus on their strengths and the competition's weaknesses
We opted to focus on the key areas around London, meaning that people could have the benefit of getting the tests quickly, having the results processed quickly and getting their certification quickly — this was something the larger companies simply weren't set up for. We ensured this selling point was clearly communicated in all ad copy and incorporated it into the headlines and descriptions of the ads, we also made sure this was clearly visible above the fold on the product page.
Being adaptable
The rules and regulations surrounding covid were ever changing, so we set up the campaign with a dedicated PPC consultant and made sure they were on-hand to make changes to the campaign on the same day as regulations were set to change. This responsiveness saved them wasting budget on products that were no longer valid and helped them roll out new products quickly to embrace the changes.
Later into the pandemic, when most competitors had accepted that their businesses had completed their lifecycle, we were able to continue to sell certificates of recovery so that people could travel. This drove a huge amount of revenue.
Looking at the numbers
As with every PPC campaign, we put a focus on having clear performance metrics that we would live by. For this campaign, we looked at ROAS (return on ad spend), meaning that we didn't get tricked into thinking we were succeeding by product lines that drove revenue, but were barely profitable. This helped guide us in terms of where we should place budget and also, by utilising ad schedules, when we should place budget.
Drive revenue with certificate of recovery
Focus on clear performance metrics
Focus on ROAS
A short term strategy that worked
This was a bit of a strange one for us. We usually pride ourselves on building campaigns that have longevity, thinking about how we can help grow our clients in the short, medium and long-term. This campaign, however, was purely based on the short-term, but we delivered some great results and still work with the private medical practice associated with the testing facility.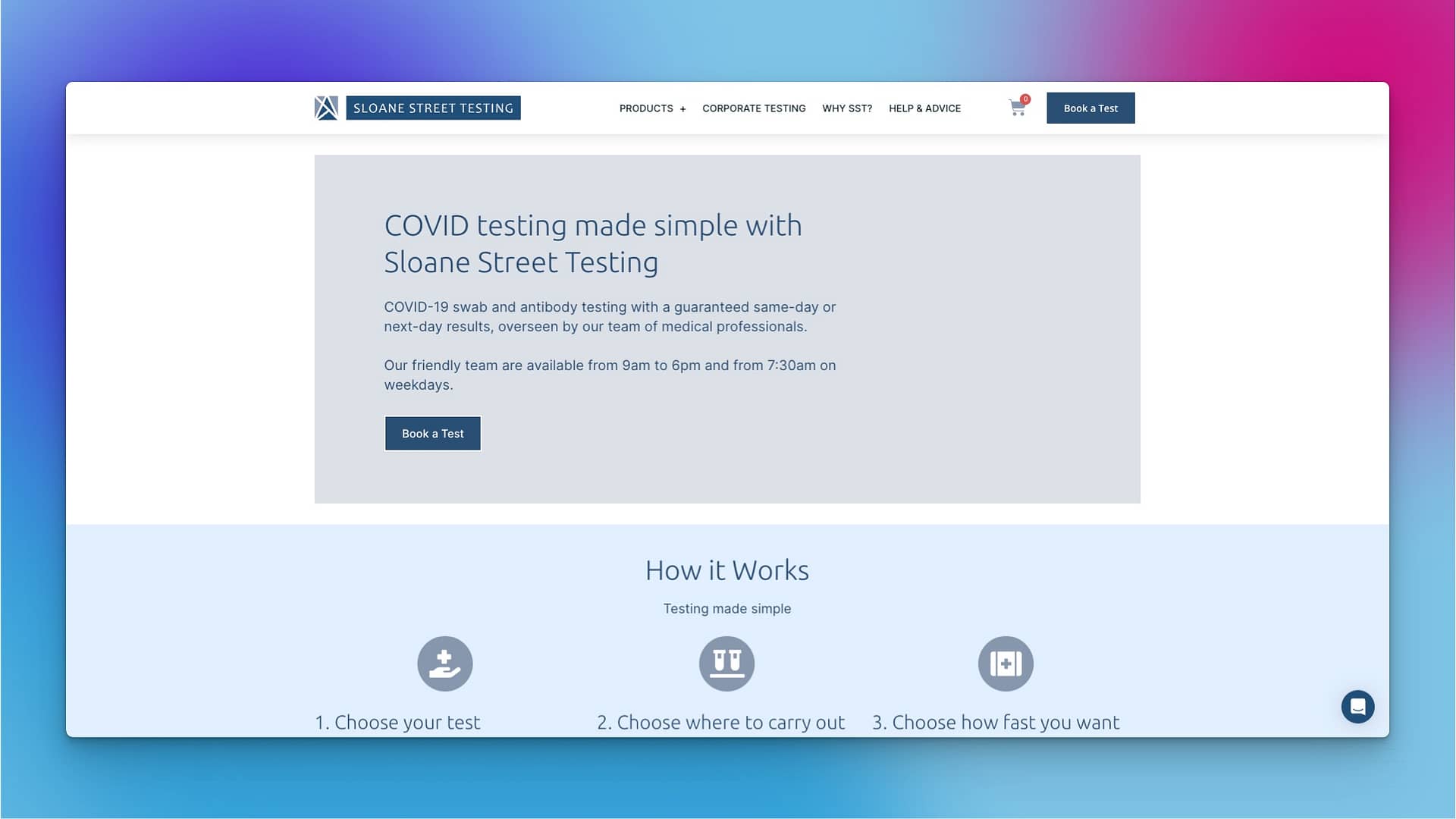 Get a free quote for your web design project and transform your online business