The strategy
Luxury ecommerce web design
Starel Stones approached us to help them build a new ecommerce experience to sell their beautiful range of tiles. We were asked to think of a contemporary look and feel for the website, underpinned by strong UX principles to ensure a good conversion rate.
Find out more about our luxury e-commerce marketing services here.
Create a seamless user experience
16 Weeks Turnaround time from start to finish
Increase conversions and traffic through a luxury ecommerce experience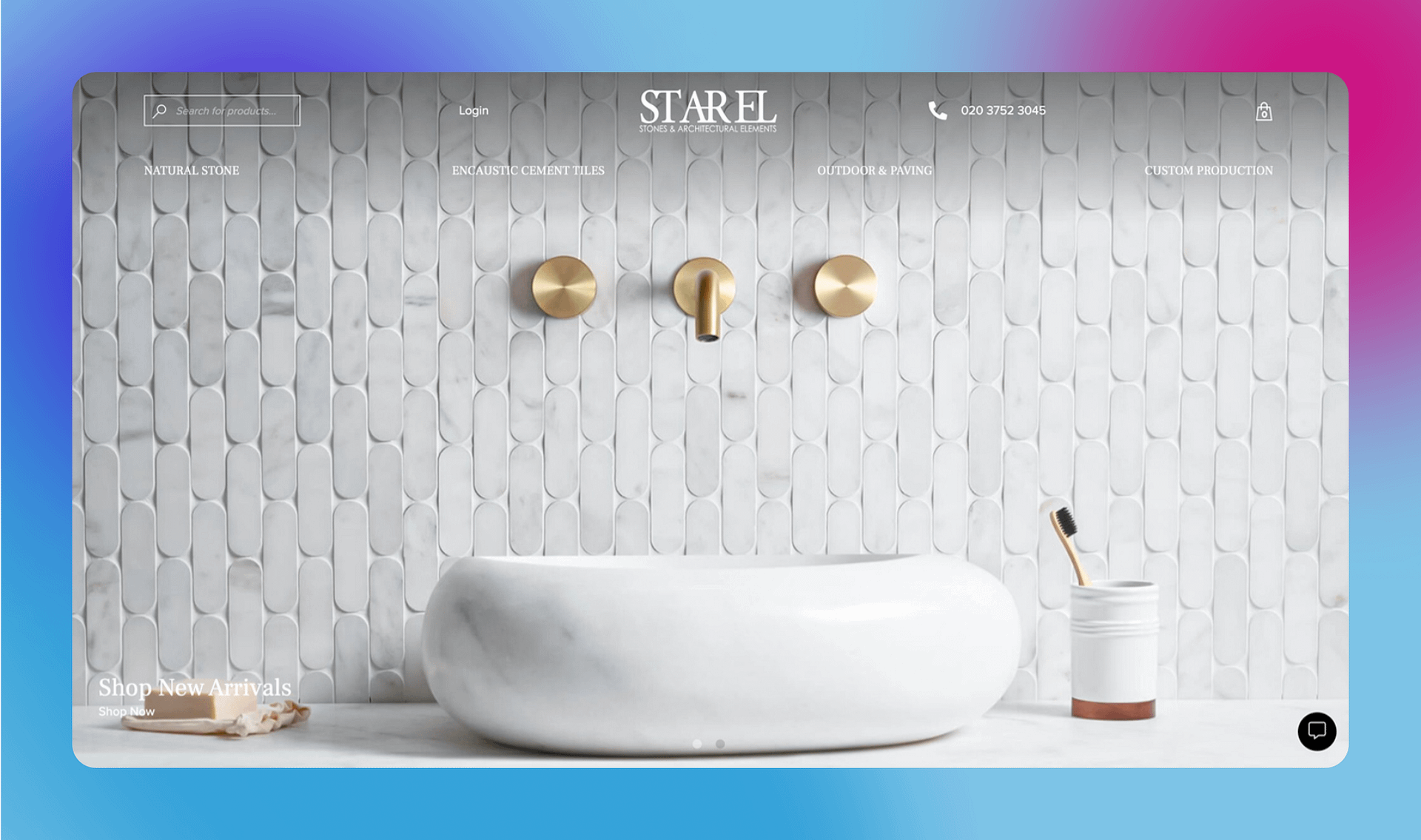 The strategy
Optimising their website with prestigous branding and product display
We delivered clear, detailed mockups to show how the website should look and feel as well as full migration of data from their existing platform to Woocommerce and an ecommerce build that prioritised user experience.
Making the ordering process easier to understand and adding the ability to order samples
A Woocommerce build that created the luxury image their tiles deserved
Clear, simple branding throughout
Reflect a luxury brand and aesthetically pleasing website for customers
Using simplistic, consistent design, the website for Starel Stone reflected modern interiors and luxury retail whilst still advertising products and services in a commercial manner.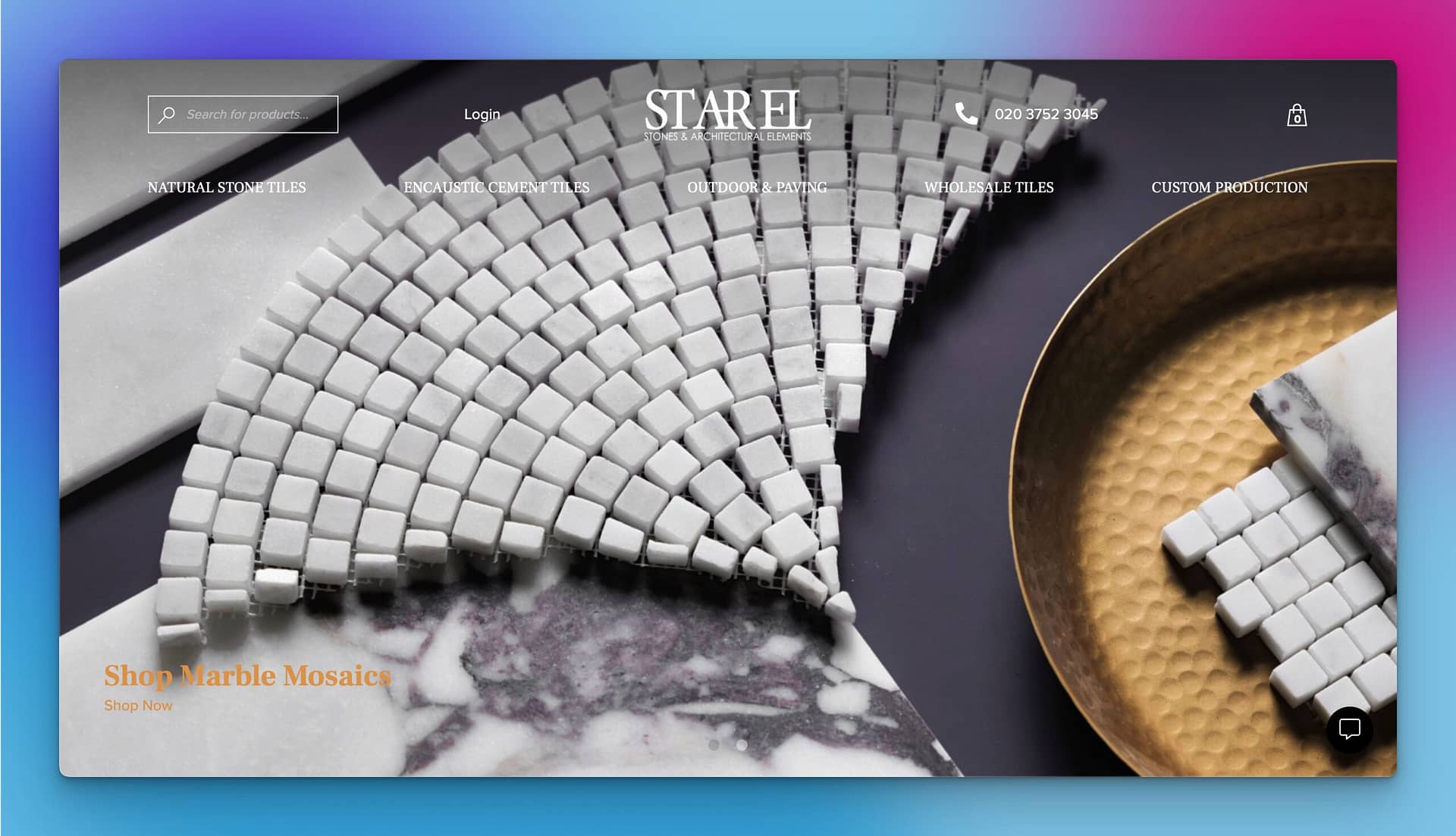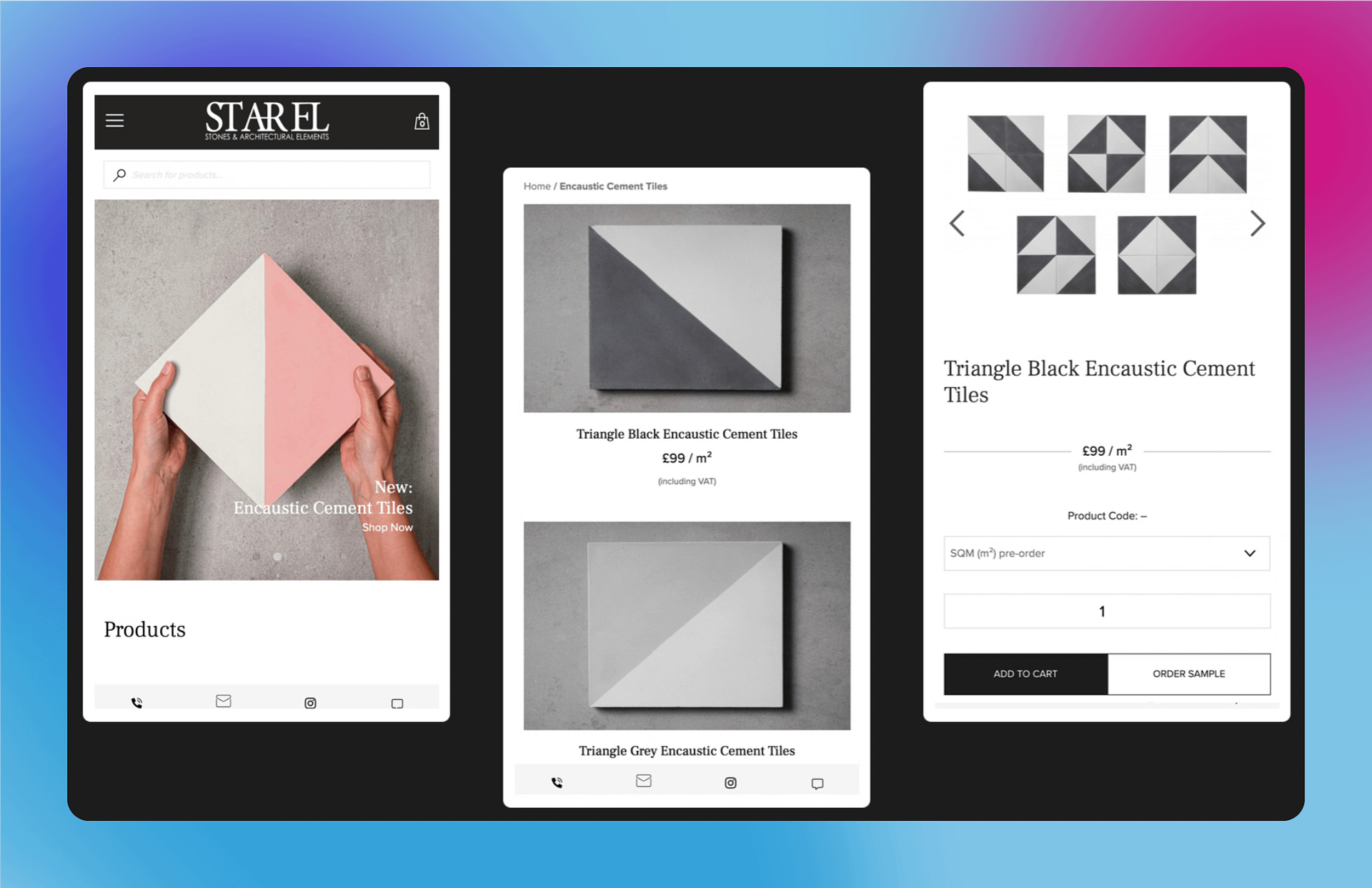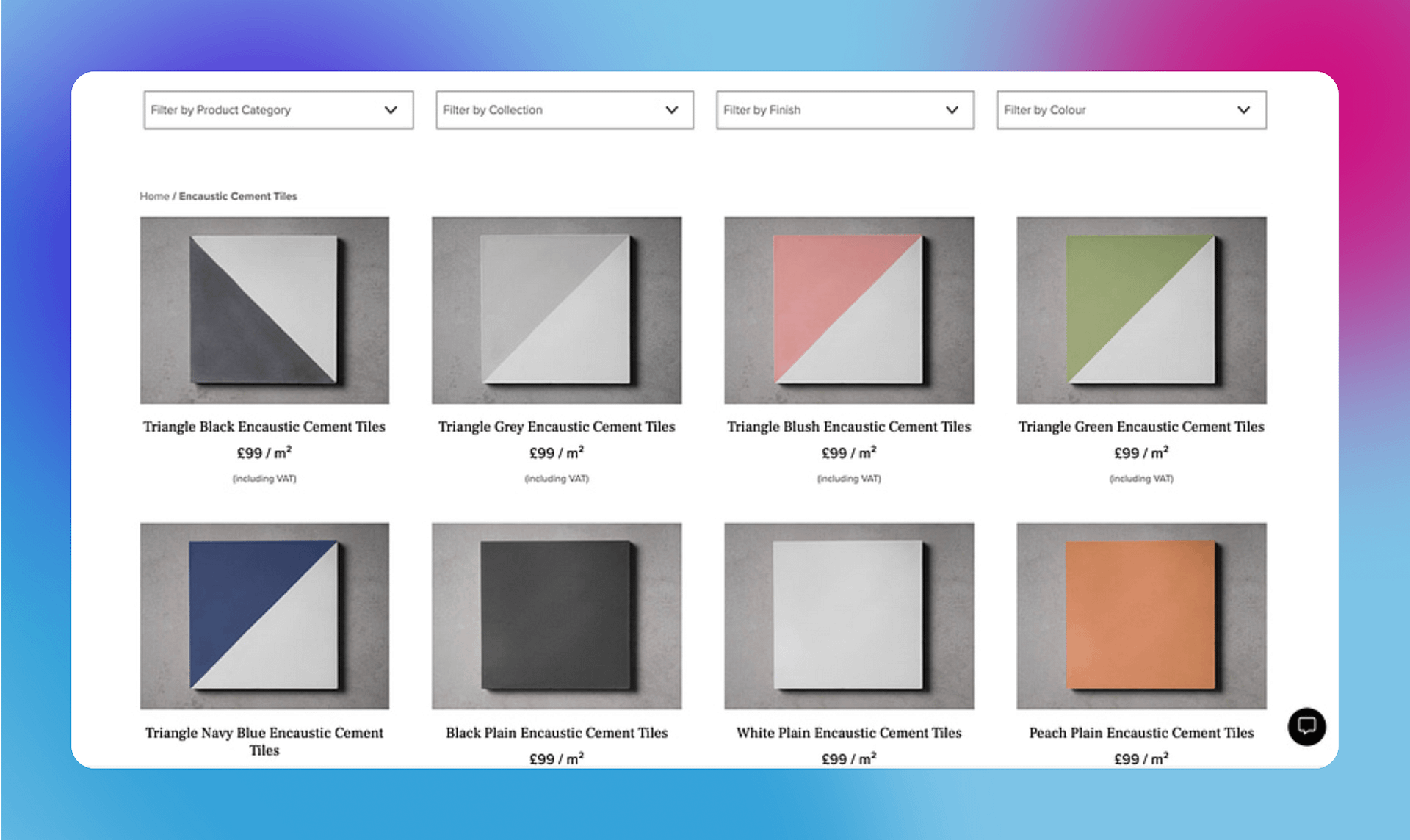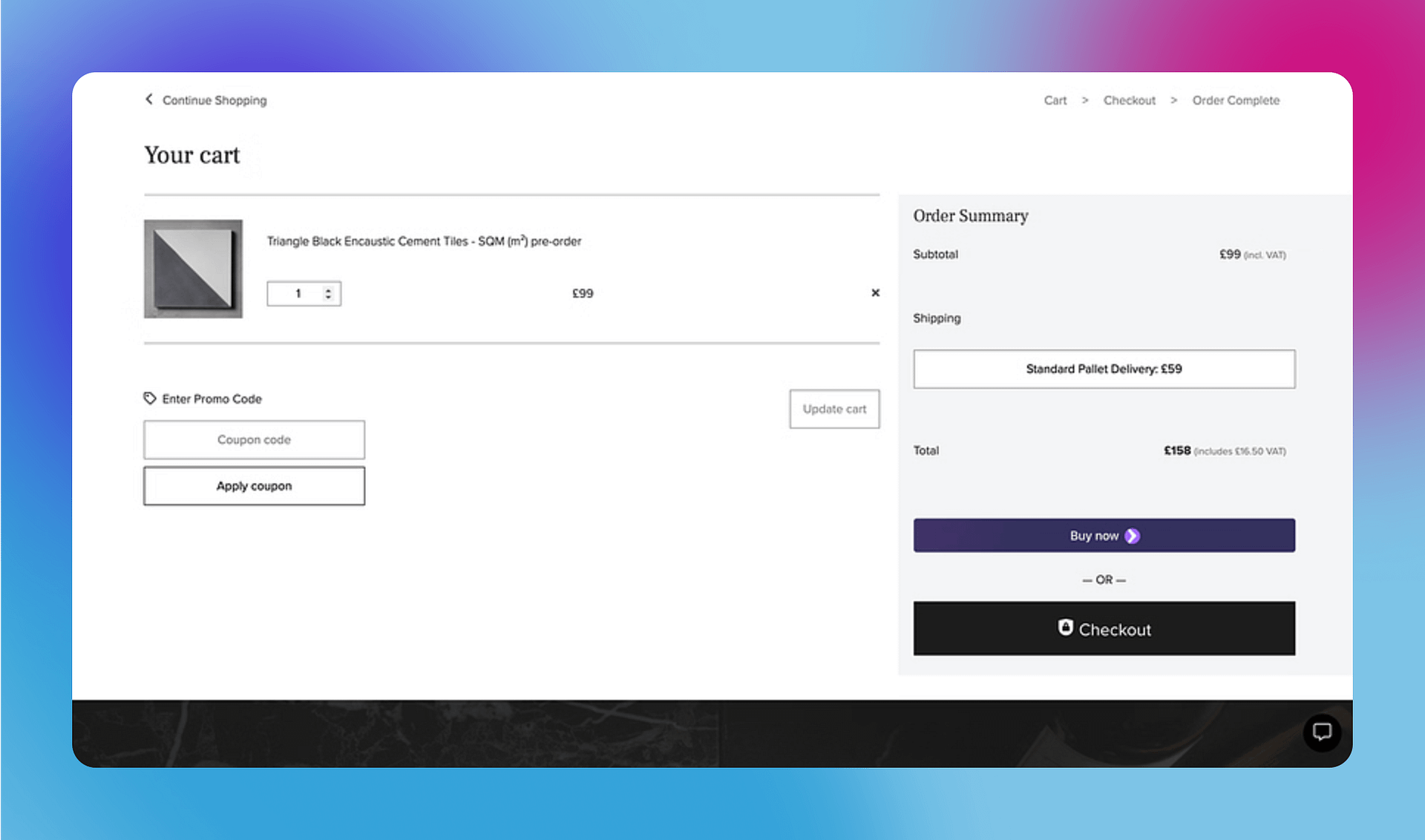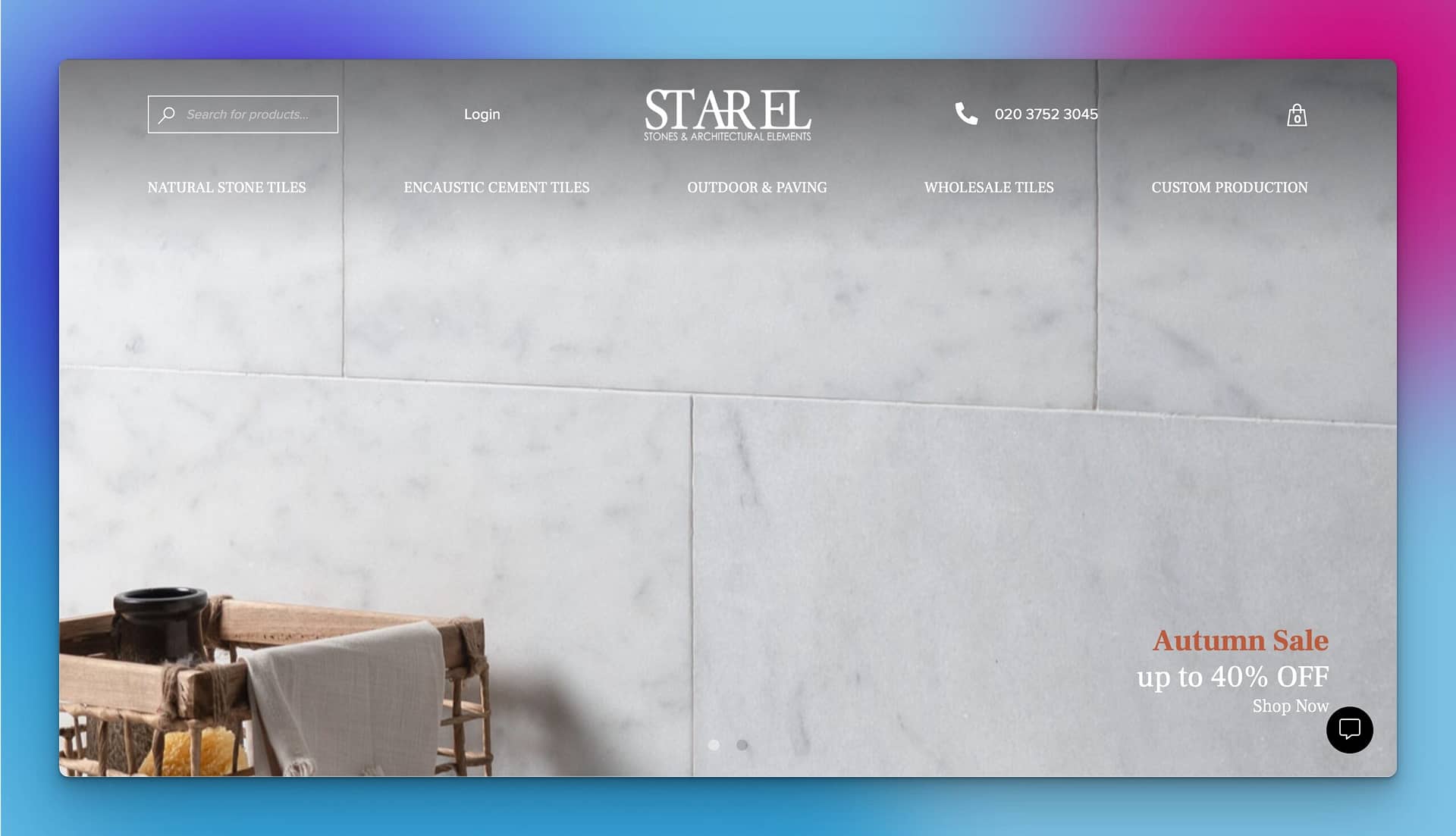 Get a free quote for your web design project and transform your online business