Whether you're populating a website or updating your weekly blog, writing engaging content requires skill and a lot of thought. Copywriting doesn't just mean piling a load of information onto a page. This form of media requires research into the audience, purpose and platform, with the final goal being considered throughout. This primary research will not only dictate the type of language used, but will also set a baseline for layout features and the business needs.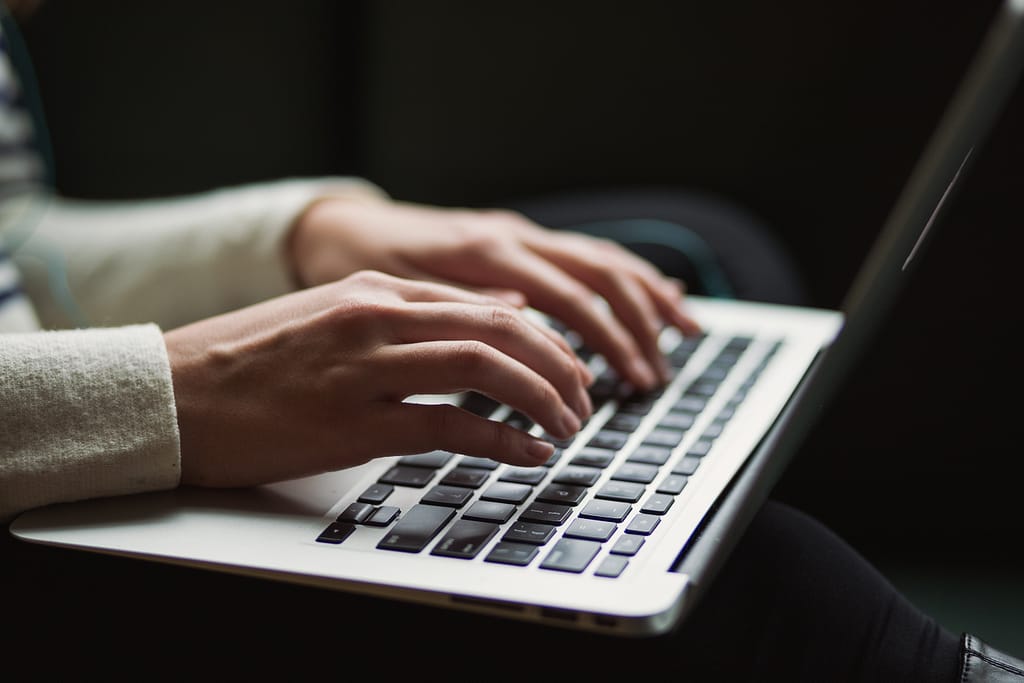 What is copywriting?
Copywriting is the process of writing content that encourages readers to take action, whether that be buying a product or simply reading an article. Copywriting is considered an essential for most businesses and is commonly used for executing digital marketing strategies. Copywriting not only offers the base text for a website or online platform, but can also help with services such as SEO, PPC or social media.
What is good copywriting?
To put it simply, the copy should result in a final goal being met. This could mean more traffic to a site, more products being sold or more followers on Instagram. Regardless of the business goals, good copywriting must be engaging, to the point and informative. It's also important to remember that the definition of 'good copy' can differ depending on the industry or reader. Ensuring the language used fits well into the brand voice and values is key.
Tips for successful copywriting
Considering all the above points of what makes good copywriting, it's always helpful to have some top tips no matter what you're writing about. Here are 6 top tips for successful copywriting.
Content planning
There's nothing worse than staring at a blank page and having no clue on where to start. Having a brain freeze is a copywriter's worst nightmare. That's why planning content in advance is always a good idea. Content planning can come in the form of spreadsheets, mind maps or competitor research, all of which will ensure when it comes to writing, you know exactly where to start. Features to plan might include : the main topic, subheadings, imagery and references.
Knowing your audience
Knowing your audience is one of the most important aspects of copywriting. Doing prior research into the audience's age, gender, hobbies and location will help to choose a writing style and set boundaries regarding informal language use. This also ties into company research. Whether you're writing for yourself, an agency or an independent company, knowing their core values is crucial for content creation.
Content length
This tip depends greatly on who or what you're working for. As every business will have different requirements for their site, the length of the content will more than likely be to their standards. For blog owners or CEO's, this decision ultimately lies in your hands. When it comes to website copy, articles or blogs, a standard word count is usually between 700 and 1000 words. With most internet users now opting for mobile search, many readers simply want to find what they're looking for and leave the site.
Research and data
Researching the success of your copywriting can help with improvements moving forward. Through using online resources such as Google Optimize, you can research data such as when people are clicking off the page, who's reading it, how long people are staying on the site for, or the total number of impressions. For example, if you're finding people are only staying on the page for a few seconds, is your content engaging enough? Do you have a powerful first line?
Imagery and layout
No matter how good your writing skills are, if a page isn't interactive or interesting to look at, your audience will simply get bored. No matter how long the content is, having a clear layout and at least one image can make all the difference. This side of copywriting also includes features as font size, font style, navigation and paragraph layout. Whether you have produced a step-by-step guide or product review, breaking text up with pictures or headings will make the page easier and more enjoyable to read.
Proofreading your content
A step that many forget but possibly one of the most important. Proofreading is something no copywriter should brush under the carpet. Not only does proofreading highlight any mistakes made, it's also a way of viewing the text from a reader's point of view. Through proofreading, you are able to notice missing punctuation, spelling mistakes, missing content or perhaps something just doesn't sound right. Proofreading can either be done as you work or gone through at the end.
Specialising in digital marketing, Imaginaire believe in helping companies like yours to get in front of customers when they have a strong level of intent to buy something or receive a service.
Whether you're a traditional company that's looking to make the phone ring more, or you're an ecommerce business looking to implement a marketing strategy, we're here to help.
We offer our digital marketing services to clients across the UK, but if you're located close to us then we're always open to new possibilities.