Similar to SEO plugins used in your CMS, SEO extensions can be useful in spotting keyword opportunities for your website. Likewise, SEO extensions can help you understand more about how people search, while some can even alert you to page errors on your site.

While SEO extensions can't do the work on your behalf, they can definitely point you in the right direction, especially when combined with any SEO software that's currently monitoring the performance of your website.

As SEO specialists here at Imaginaire, here are 5 SEO extensions you can use with Chrome to get more informed about your search strategy.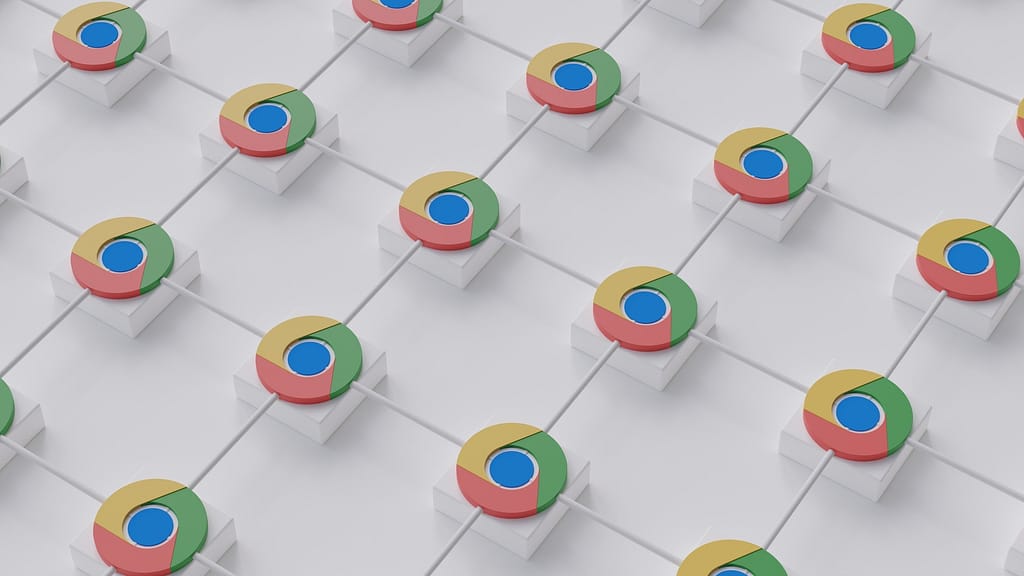 Ahrefs
With over 100,000 downloads to date, the Ahrefs extension for Chrome and Firefox offers one of the most comprehensive SEO tools to exist.

Similar to using Ahrefs itself, the extension is packed full of features to help you write better SEO content, and even improve much of your technical SEO.

The main features include an SEO metrics bar, an on-page SEO report, an outgoing links report and a SERP location checker. Plus a keyword and SEO metrics in SERPs feature.
In combination, each of these features go beyond the basic stats to tell you where improvements are most needed while helping you to spot more opportunities to climb the rankings.
Mangools
Mangools already provide one of the most useful SEO tools on the internet – a free SERP simulator. For the uninitiated, this ensures your page metadata is exactly the right length so that it displays properly on search engines.

It's fair to say the Mangools Chrome extension doesn't disappoint either, though you'll need a paid account to take advantage of all the features. These include domain stats, instant rank tracking, keywords for domain or URL, backlinks for domain or URL, context menu integrations, advanced SERP tools, on-page SEO checks as well as page-speed checks.

Another point to note with Mangools is that their website and UI is extremely engaging, so whether you're an SEO pro or a curious business owner, Mangools makes SEO fun for everyone.
MozBar
You might be familiar with Moz as one of the leading SEO tools, including its free tools such as domain authority checker.

With over 800,000 downloads, Moz also has an SEO extension for Chrome cited as the 'all-in-one SEO toolbar for research on the go'.
The features that can be performed/information that can be accessed with the Moz Chrome extension include custom searches, on-page highlighting, page overlays, authority scores and keyword difficulty. Deeper domain analysis is also available including root domain and subdomain data.

All in all, the Moz extension is an excellent tool for SEO professionals who not only know their stuff, but want to go as in-depth as possible across on-page, off-page and technical SEO.
SEO Minion
SEO Minion is designed to aid SEO specialists with the daily tasks that need performing on a website. As any SEO expert will tell you, that's quite a hefty task!

Some of the features that the SEO Minion Chrome extension provides includes an on-page SEO analyser, broken link checker, SERP preview tool and a multi-location SERP simulator.

For any business which operates internationally, or for conducting more in-depth competitor research, SEO Minion could be just the ticket.
Surfer SEO (Keyword Surfer)
Keyword Surfer by Surfer SEO takes things back to basics, by showing you the search volume along with keyword ideas based on any Google searches you make.
As one of the few SEO extensions aimed at beginners, Keyword Surfer can be used to help you understand how people may come across your products and services, based on search behaviour.

Any data gathered can be exported into a CSV so that you can input any keywords of interest into your landing pages, blogs or metadata.
Imaginaire – SEO Agency Nottingham
Want to go beyond the use of SEO Chrome extensions to supercharge your SEO efforts?

Imaginaire is a digital marketing agency based in Nottingham, and we specialise in SEO. So whether you're building a brand from scratch, or need help getting ahead of the competition on search engines, we're here to help.
Tell us more about your SEO needs by dropping us a message. You can also give us a call at our Nottingham HQ on 0115 697 1541.