The past few years have seen a drastic shift in the way business conferences and networking works. Whilst face to face meetings and events came to a halt, this meant more companies were utilising digital platforms and opting for a remote approach. Typically, business conferences were designed as a place for sharing ideas and learning from others in a similar industry. These conferences are normally held in a hotel, business centre or large office. Conferences provide unique opportunities through in person networking and skilful presentations from professionals. Whether the event is online or offline, it's still considered a conference.
Conferences and the pandemic
One of the main causes for the decline of in person business conferences is the recent pandemic. With social distancing, isolation and lockdown being the main factors, these events could simply not happen. Business leaders, agencies and educators began using online platforms such as teams, zoom or live streams in order to present and connect with those across the globe. Although many argue this took away the real benefits of conferences, it gave those isolating or working from home an opportunity to learn and connect. But since coming out the other end, have these conferences gone back to how they once were or is the online version inevitable?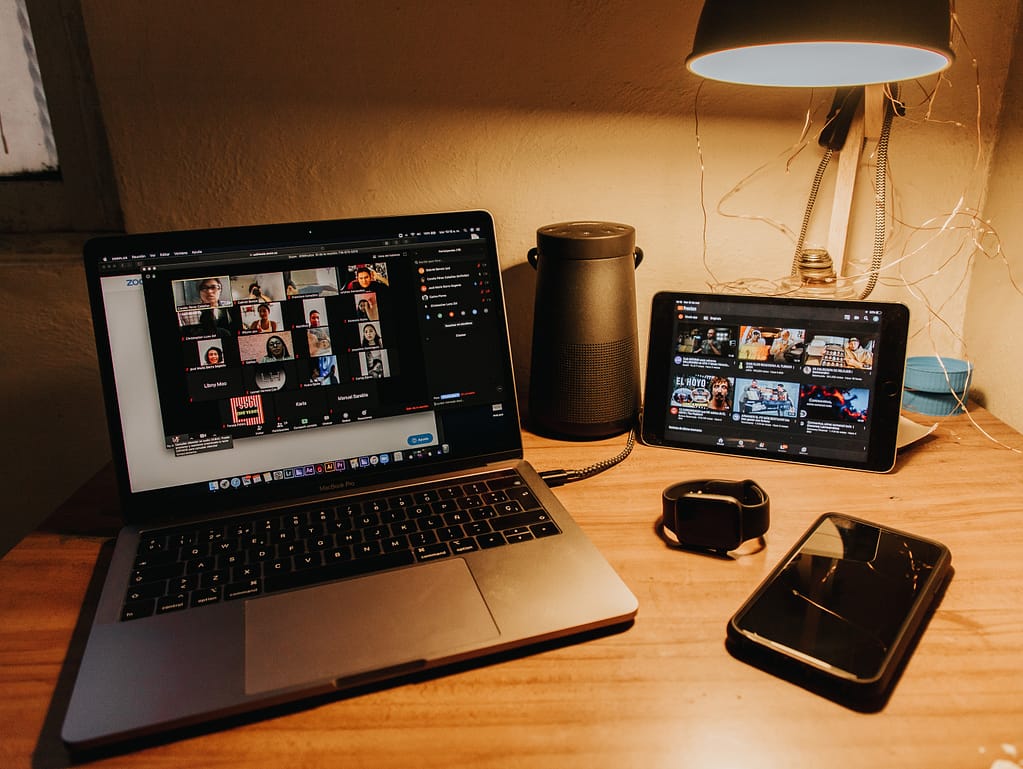 Face to face vs online business conference
Whilst each company will have their own way of doing things, there's no doubt that online resources are at an all time high. With employers now opting for a hybrid or remote approach, this has also led to meetings, events and networking also taking place through a screen. Although digital platforms are convenient and modern, many still argue that an in person experience is the way to go.
Benefits of face to face
Throughout 2020 and 2021, many face to face events were cancelled or postponed due to current covid regulations. However, in the present day, these events have set sail once more. Here are just a few benefits of what a face to face business conference brings to the table.
Nonverbal communication e.g. facial expressions, body language and gestures
Presenting on a large scale
Involving the audience in physical skills or activities
Wider networking
Nationwide travel
Utilise and decorate business facilities / offices
Private and confidential conversations
Benefits of online conferences
Whilst some companies decided to go back to their old ways and function through a traditional in person approach, thousands of industries have either remained completely online or introduced a hybrid routine. This goes for both every day working and special events. Let's take a look at the benefits of online conferences.
Participate from anywhere in the world
Global networking
Convenience
No travel or accommodation expenses
Good for people who struggle in social environments
Accessible online (can be watched after the live event)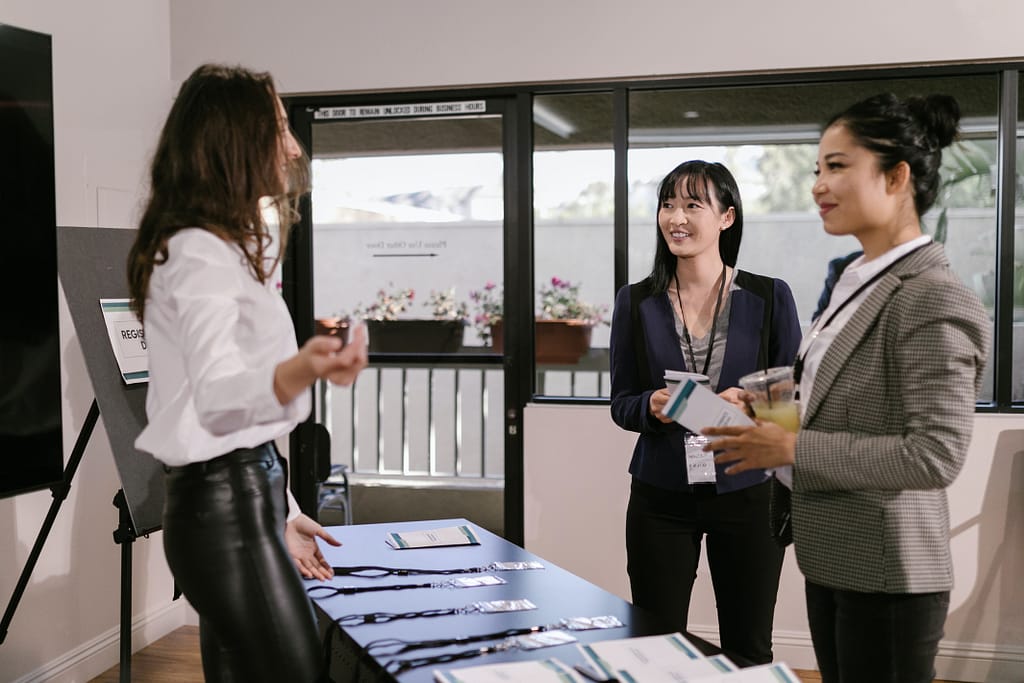 The future of business conferences
As the world is slowly getting back to normal, these large events are now starting to take place once more, with many making up for lost time and going that extra mile in terms of experience. We're now seeing business conferences taking a more extravagant approach, involving beverages, activities, guest appearances and special decor. Not only does this encourage people to come along, but it's beneficial for recruitment, finance and educational purposes.