No matter the website or industry, obtaining more traffic, visitors and potential customers is a goal for any business. But once a visitor enters your site, there should then be some actions in place to take them to the next stage whether that's signing up for a newsletter, purchasing a product or filling out a contact form. If visitors are leaving a site without completing any type of action, the bounce rate will increase, a signal that affects both the SEO and conversions. Reducing the bounce rate for a site will be different for each business but there are a number of ways to get this figure down and maintain customer engagement. This article will cover everything from what a bounce rate is, why it's important and ways to lower it.
What is the bounce rate?
When improving search performance, one of the most important things to focus on is reducing a high bounce rate. If your bounce rate is exceptionally high, there is clearly something wrong with the strategy and the users aren't leaving with a positive user experience. As an example, when a user visits your site on any page and leaves without visiting another one or completing an action, this is referred to as a bounce. Your bounce rate is the percentage of people who enter and exit on the same page, without any external clicks. So, you're aiming to lower the bounce rate, keep people on your site, or complete a purchase/action.
Why you should be reducing the bounce rate
To put it simply, bouncing customers are lost, customers. If someone has come to your page and left with no interaction, that is a missed opportunity in terms of signup or sale. In terms of marketing efforts, engagement is a huge factor when it comes to company success and if a website isn't engaging, customers will simply turn away. By tracking and analysing a website's bounce rate you can discover which pages aren't working, what areas need improving and what customer journey data could be influencing this. By improving the bounce rate, you will be improving conversion rates, optimising a website and potential sales.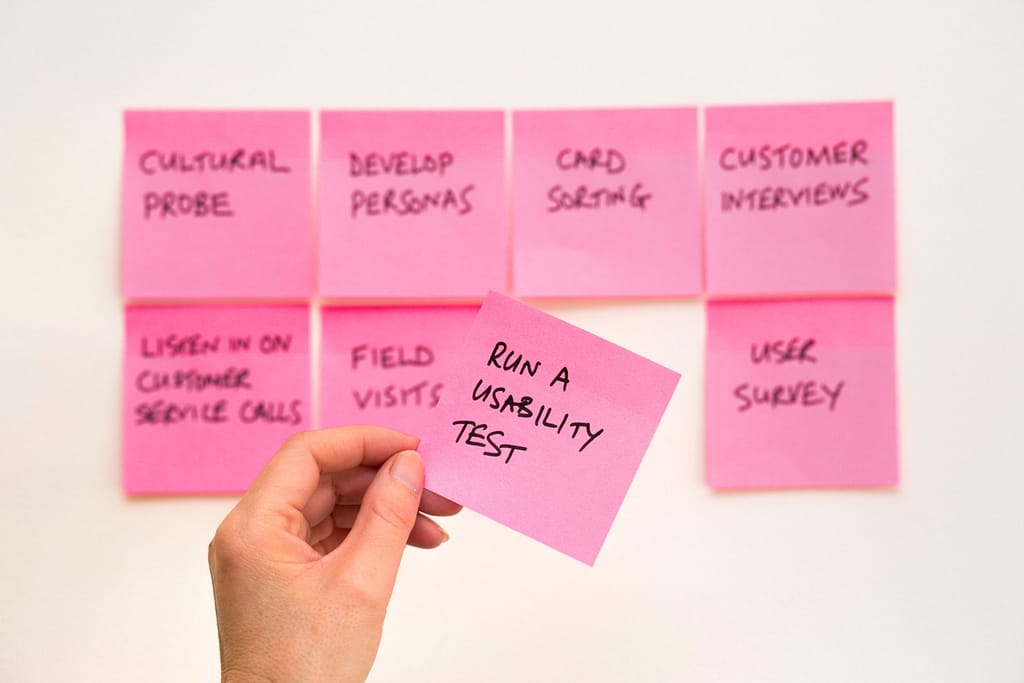 8 Ways you can reduce a website bounce rate
Website design
One of the simplest ways to reduce bounce rate is through web design. First impressions count, so designing and implementing a strong web design strategy will attract customers, retain their attention and result in actions being taken. An aesthetically pleasing website will set a good impression when it comes to the company, will be easy to read and improves brand identity. When designing a website, you will want to consider things such as colour, font, tone of voice, branding, imagery, format and navigation.
Call to actions
A compelling CTA can make all the difference when it comes to engaging visitors and keeping them on a site, thus resulting in a lower bounce rate. The whole purpose of a call to action is to attract a customer and persuade them to find out what's on the other side. A CTA also makes the website much easier to navigate, especially if there is a specific goal in mind. For example, if you have a newsletter sign-up page you want the visitor to go to, using a CTA to advertise will not only grab the reader's attention but will also result in easy navigation and a quicker process.
High-quality content
Producing high-quality content will not only give your visitors correct information and results but will also signify that your business is reputable and reliable. Visitors are more likely to stay on a site which is informative and engaging, made up of well-written content, relevant subject matters, high-quality imagery or video and are useful for the target audience. If your site is filled with spelling errors, blurry pictures, poor punctuation or a confusing layout, this could result in the reader clicking off the current page.
Mobile-friendly websites
With most customers using their mobiles to research, purchase and communicate, it's essential that a website is optimised for mobile use. This includes introducing responsive design and adapting screen sizes. If someone is searching for your site or product through their mobile and finds the text and imagery aren't lining up, not all data is loading or navigation is difficult, they're likely to avoid the site and find one which is more mobile-friendly. Many companies are now opting for mobile apps to ensure their site is optimised for mobile and recognise the importance of having this as an option in today's society.
Limiting pop-ups
Pops-ups can be effective, but they can also be annoying and distracting, so finding the right balance is key to avoiding visitors leaving the page. Pop-ups can encourage readers to complete an action or purchase as they are noticeable and easily accessible, especially when it comes to growing email lists. The best thing to do when it comes to pop-ups is to keep them super relevant, simple and not to overuse them.
Page speed
Page speed can have a significant impact on a site's bounce rate. If your website is taking a long time to load, this will lead to the reader find the information elsewhere. According to a recent Google study, the probability of a user bouncing from a webpage increases by 32% as load time increases from 1 to 3 seconds. Having low page speed can also leave a poor business impression, limit actions taken and negatively impact SEO.
Content readability
One of the main reasons why a visitor might exit your page/site is because of the lack of readability. A user will only have a positive experience if the content is readable and coherent. The main features of readable content include:
Avoiding big chunks of text
Using subheadings
Bullet points, charts and infographics
Having a clear ending
Imagery
Ask rhetorical questions
Using analytics
Making sure to analyse your bounce rate will help to identify areas of improvement whilst focusing on specific pages. Many web analytic tools will also provide more personal information in terms of who is visiting your page, allowing you to adapt the web design, language use and techniques used throughout the site. Once you find out what is going wrong, you can adapt the online strategy and find ways to reduce the bounce rate using techniques like the ones above.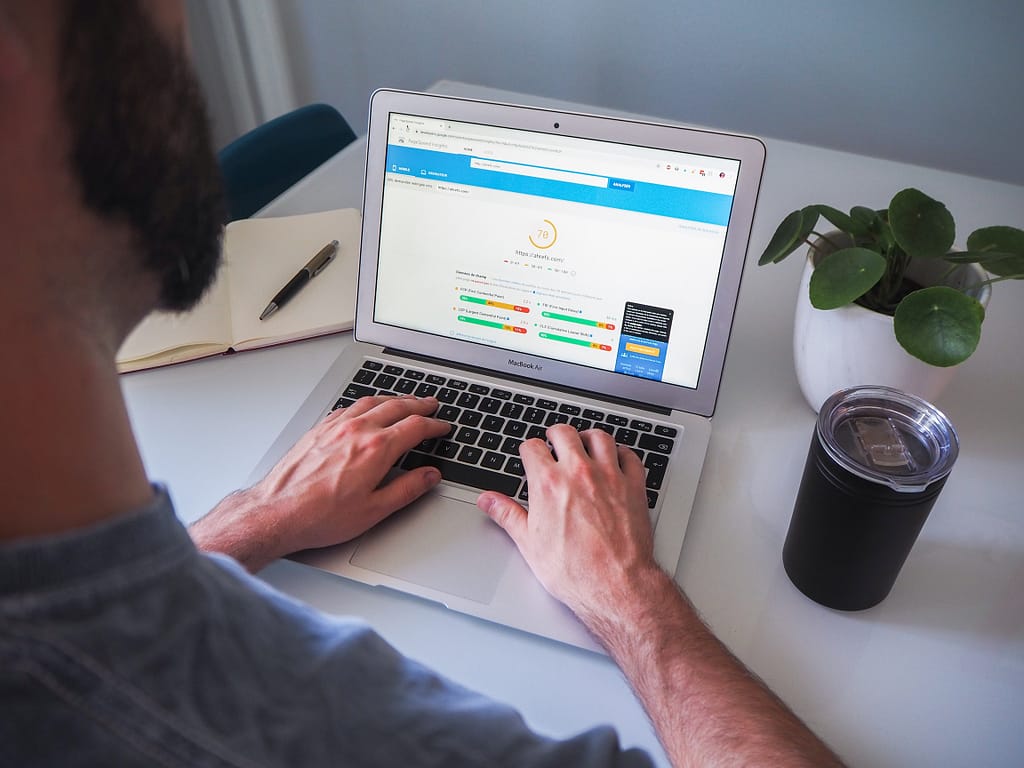 Imaginaire – SEO services in Nottinghamshire
Need help improving your website's conversation rates or want to start fresh with a new website and SEO strategy? Get Nottinghamshire's leading SEO agency on your side when you work with us here at Imaginaire. Let us know more about your project by dropping us a message, or by giving us a call at 0115 697 1367. We cover the whole of the UK, covering areas such as Nottingham, Derby, Leicester, Sheffield and beyond!