What came first, the chicken or the egg?
For you, a business owner in need of a new website or content strategy, this question is relevant to you too. Only, the two options don't involve food (sadly). Rather, design vs content and which one should come first. Usually, a design-first approach is taken. This means that when a website is built or a template is selected, the content must fit around that design, rather than the content having been considered first. As the name suggests, a content-first strategy prioritises the content first instead. Any design elements are then designed around any headings, text, images, video or other content which need to be there, rather than having to work around the design. New to all things content-first strategies? Here's what you need to know, plus how to get one for your business with Imaginaire.
Content First Strategy: An Overview
There are two main aspects to a content first strategy that make it different from a regular content strategy.
The first aspect is about putting the content first in terms of your web design and overall production values. This ensures your content will look the best it possibly can, and be accessible to the widest range of people. For existing websites in need of content creation, a content first strategy can also take on another meaning. That is planning out your marketing content as a whole, so that every piece has a clear structure, and feels linked to other pieces of content you produce. This is in sharp contrast to writing blog posts or producing social media posts 'just because' without any real plan in place.
While there's lots of individual aspects that make up a content first approach, it can be narrowed down by considering what that content needs for it to produce the highest ROI. We'll be concentrating on content first strategies in terms of website creation for this post.
However, we can also help you with a strategy for your blog as part of our digital marketing services.
Why A Content First Strategy Works
The average website will undergo several refreshes in its lifetime as design trends change. But if there's a solid content strategy in place (complete with SEO success), that content shouldn't need huge overhauls. If it ain't broke, as they say. So the reason for considering the content first is to offer longevity, but also create a long term strategy which can adapt with that website over time.
For any existing websites, a content first strategy seeks to preserve any existing page rankings and valuable traffic, when your website undergoes a new design. With brand new websites, a content first strategy considers everything that needs to be said about your brand first. The design responds to each of these elements in a visual sense.
Define Goals For Your Content
Ask any business owner what they want to achieve from their content such as their blog, landing page, social media or video content, and they'll say 'earn more money for my business'.
Sure, but what is actually going to get you there?
A content first strategy will define goals such as:
Get more page traffic
Encourage sales enquiries to a business
Compete with other competitors
Tempt back lost customers
Highlight service value
Provide trust and authority
Improve search rankings as a whole
All of these goals work towards the same thing (to generate revenue). But you'll notice each goes about it in a different way. It is the purpose of a content first strategy to incorporate these goals where applicable in the most natural-sounding yet helpful ways. So when it comes to designing a website, the goals have already been identified due to a content-first approach.
Consider The Audience For Your Content
One of the biggest mistakes any business can make is to forget the wants and needs of its audience when trying to speak to them. Some businesses may not even know who their audience truly is. In reality, the more in tune you can be with those you want to purchase from you, the more likely they will do so. A content first strategy gives you ample opportunity to address all of the things that matter most to your customers.
Best Presenting Your Content
Nobody visits a website purely to look at its design. Let us make no mistake that website design remains as important as ever. But for web design to be truly great, it should work to support the content by being both responsive and visually engaging.If the design lacks opportunity to enhance the content, and doesn't facilitate conversions then it will miss the mark. Even a page that's slow to load just won't do in today's times. A content first approach helps determine what's needed from the landing pages and all other visual assets within your wider marketing strategy. Even with a blog post, a content first strategy makes sense. That's because the content is written first, and is then inputted in a way intended to be as user friendly as possible.
Measuring The Impact Of A Content First Strategy
Various analytical tools exist which will let you know if any changes to your website or content strategy are working or not. Some stats to gather and scrutinise include:
Bounce rate
Clicks
Enquiries to business
Heatmapping tools
Page browse times
Page views
Sales
Search term rankings
User website journey tracking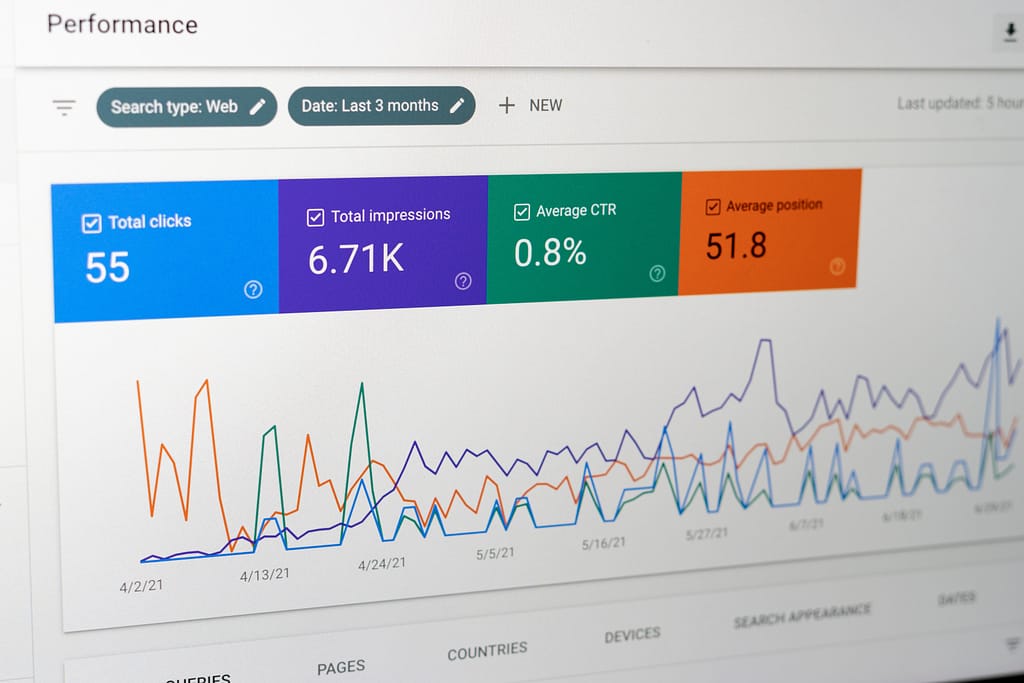 Specifically, each of these aspects can be tracked over time, paying close attention to when changes were made, and whether these changes had a positive or negative impact. Adjustments can continue to be made until your strategy is successfully maximised.
Get A Content First Strategy For Your Website Or Marketing With Imaginaire
Like the sound of how a content-first strategy could work for your business? Perhaps you'd like to find out more about web design, SEO or any other service we provide in general? Based in Nottingham UK, Imaginaire is a marketing agency with a global reach.
Contact us today to find out more about our services can help your business reach its goals.