Did you know the average person spends 2 hours and 31 minutes per day browsing social media?
With more of us spending an increasing amount of time online, advertising on social media is a formula that works. This is especially the case if a brand has a solid strategy behind its social campaigns. For any business wanting to get into social ads for the first time, or improve on past performances, here are our top tips for success.
Social Media Platform By Users 2023
Facebook – 2.9 billion
YouTube – 2.5 billion
WhatsApp – 2 billion
Instagram – 2 billion
WeChat – 1.3 billion
TikTok – 1 billion
Snapchat – 0.6 billion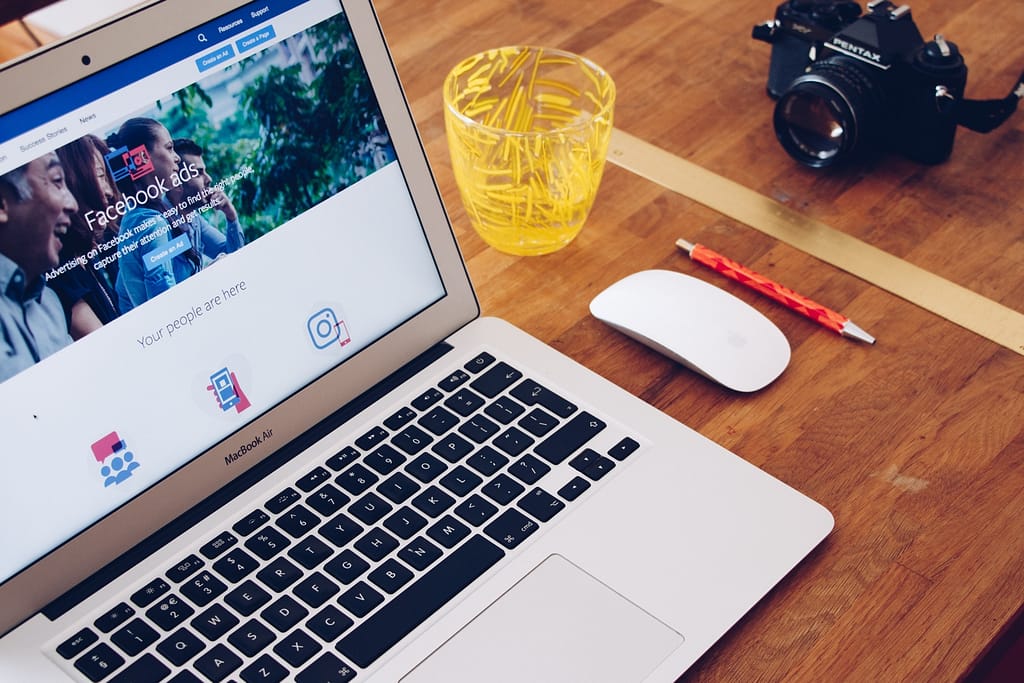 *Data by Statista
Identifying The Right Audience For Your Business
Look at any of the audience figures above, and it's easy to get lured in by the more popular platforms especially. However, there's an added step here before any campaigns are launched. That is to find out where your customers hang out the most, and also ensure that only relevant demographics are targeted within any paid campaigns. The goal here is to use every penny of your marketing budget wisely. By having a set audience demographic, we can get specific about who we speak to. As well as age, gender and location, we might also consider aspects such as personal interests and disposable income. Plus anything else which may offer up more success for your brand.
Asset Creation
Now we know who we are talking to, it's time for the creative part.
Assets such as images, videos and written copy will be generated for your social campaigns. The specifics will depend on the platform and formats we need to cater to. In many cases, the same advert will be recreated but for different platforms, ensuring that the asset looks fantastic however it may be viewed. The beauty of using a professional social media agency for your campaigns is that this step can really be maximised. For instance, by using graphic designers, video editors and copywriters to create assets. All of which tap into your brand voice, while setting you apart from your competitors.
Launch & Monitor Social Ads
A budget will be determined and the campaigns will be launched on the applicable platforms.
All of the work we put in to find your ideal audience will pay off during this stage. That's because these paid ads will be informed rather than being a guessing game. It's possible to launch paid ads with a smaller budget just to test the waters. However, a sizable budget will offer up the best reach.
When you work with us here at Imaginaire, we can help determine an appropriate campaign spend for your social ads depending on your goals. After the social advertisements go live, we'll continue to keep a close eye on them to ensure they are performing as expected in terms of ROI through systems such as Meta Business Suite.
Analytical Campaign Reflections
At a predetermined point, your social media ads will stop running on each platform. This is always a good opportunity to study the stats and consider what has worked well for the campaigns to use these same factors in the future. As marketers, we also want to consider what can be improved on, or if another type of marketing technique may be more effective to reach a particular goal.
Our main aim is to make the most out of the experience as a whole, so we can help your business get to where it wants to be. Data is one of the best tools at our disposal, seen as it uncovers many useful answers about your audience, along with their wants and needs as your customers.
In Summary: Benefits Of Running Social Ads
While social media platforms may come and go, what's here to stay is the actual concept of running advertisements on social media.
In short, social media platforms boast a huge audience, and when used in the right way they can be instrumental for your success. Beautifully designed campaigns aimed at the right people in the right way is what to aim for here. Another advantage is that it doesn't matter whether your business is newly established or long existing – running social media ads is something every business can try. Any campaigns can also help build followers, likes and engagement, which can offer up long-term benefits long beyond any campaigns that have finished running.
Imaginaire – Social Media Agency UK
Are you wanting to try social media advertising for your business? Get the professionals on your side when you work with us here at Imaginaire.
Head to our social media services page to see what we can offer you. From ads management to influencer outreach, Imaginaire is here to help support your business goals on social media through the engineering, construction, jewellery, retail and luxury e-commerce sectors.
Need any more help on all things social media or marketing in general? Drop us a message and our team will be in touch.