SEO mistakes can be very costly for any business.
When a website isn't SEO friendly, or even built with Google's best practices in mind, it may struggle to rank for key terms.
In cases where spam techniques (black hat SEO) have been used to try to 'cheat' the system, Google may even blacklist a website which can be very difficult to recover from.
However, if you're not an SEO expert, or don't have a trusted team overseeing your SEO, general errors or spam practices are more likely to happen.
In fact, website owners may not even be aware of the problems that are preventing their websites from gaining clicks, engagements and conversions right now.
As SEO experts here at Imaginaire, allow us to set the record straight on what to look out for. In no particular order, these are the 10 biggest SEO mistakes we see often.
To provide a good on-page SEO experience, your content must load in full in the shortest amount of time. Quite simply, we all get fed up and leave when websites take too long to load.
Think With Google found that the bounce rate of a website increases by 32% if users have to wait 3 seconds for a page to load. If you count 3 seconds right now – you'll notice that's a pretty short deadline!
Lots of bounces = lots of signals to search engines that your content isn't helpful, and down the rankings, your pages will slide.
How to fix: Identify the cause of the problem. Usually, this is buggy code or a website template that's too heavy. Lots of images and video content or a lack of a CDN can also slow websites down. Linking your website to Google Console may also shed some light on the situation.
Outdated Content
Ever wondered how sites such as Wikipedia always rank so highly on the search engines?
Believe it or not, part of the charm is regularly updated content. Search engines consider content that is adapted over time to be more helpful than stale content.
The trouble is, old blogs are easy to forget about. Likewise, many businesses don't update their website content nearly as often as they should.
Search engines can see when your content was last updated. By not paying attention to the value and relevance of your content your SEO will suffer as a result.
How to fix: Keep an eye on all of your digital content. If keyword rankings slip or the content is no longer relevant, update it without delay.
Local Business But No Local SEO
Search engines crawl websites for relevant data. In some cases, this may include data about the local area.
So the next SEO mistake to be aware of is offering services as a local business, but not including your location enough or in the right ways throughout your website.
Read more: How to create a successful local marketing strategy.
For instance, Google 'digital marketing services Nottingham' and Imaginaire would make for a helpful result, because that's exactly what we offer.
However, expecting Google to just 'know' where your business is based means you likely aren't attracting enough local leads. Not only is this bad for SEO, but your business as a whole too.
How to fix: If your business offers products or services in the local area, then it needs to be optimised with your location. This includes aspects such as the town or city, county and similar location-specific details.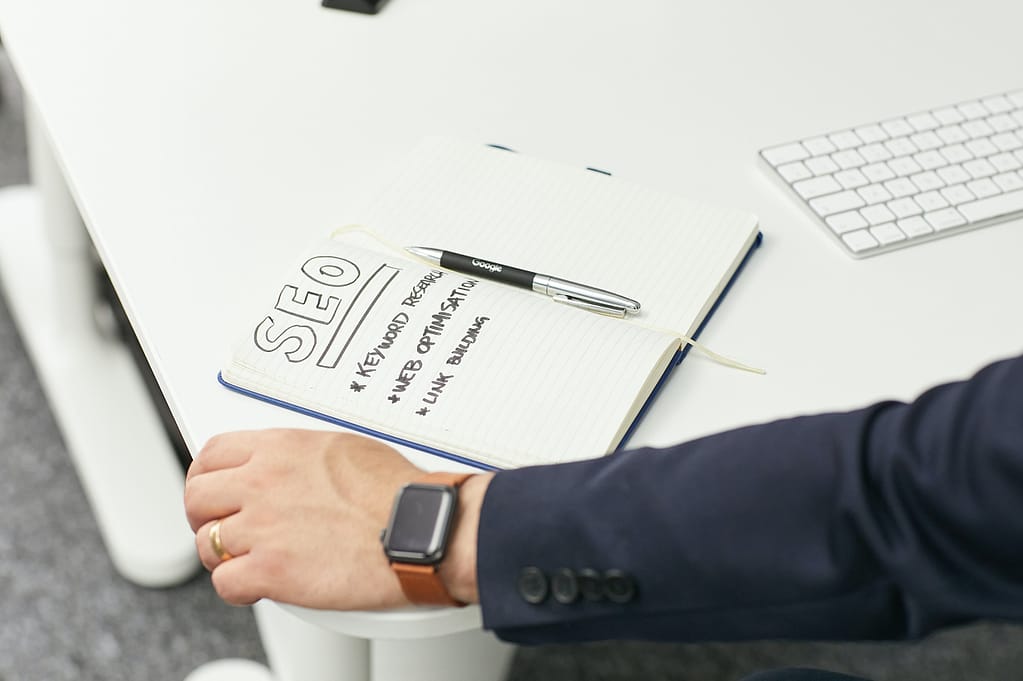 Focusing On All Traffic Rather Than Relevant Traffic
If you've ever looked at your website analytics, it might feel super satisfying to get a high number of website visitors. In fact, that's what every website owner dreams of!
However, if those landing on your website aren't likely to convert, then from an SEO perspective this is actually the wrong approach.
Why? Because your website isn't correctly optimised for what your business offers and to who.
So any traffic you are getting is likely making a quick exit because users are also realising your website isn't a helpful result. All the while, what would have been qualified leads are heading to your competitor's website instead.
How to fix: Optimise your SEO to the types of searches which you offer relevant results for. Also, remember to focus on your target country.
Not Optimising Your Website For Mobile
Approximately 53% of all web traffic comes from mobile devices, and this figure grows with each passing year.
Try opening your website on your phone or tablet right now – does everything instantly adapt to the size of the screen and work perfectly well? If not, your website might be committing one of the biggest SEO mistakes in the digital age in that it's not responsive.
You might think having a responsive website is more of a 'web design' problem. While this is also true, poor user experience also means a poor on-page SEO experience.
How to fix: Work on the mobile version of your website to ensure it's responsive. Depending on how your website has been built, this may require a new website design. While costly – it's arguably more costly to have a non-responsive website in this digital age.
Ignoring The Need For Helpful Content
Google's helpful content update set out some ground rules for what makes a good experience for your visitors, and ultimately, what helps decide where your pages will rank.
But speaking generally, even without Google updates, it's a huge SEO mistake if the content is not relevant, and does not provide value to the user. For instance, if the page has been optimised solely with search engines rather than humans in mind.
Keyword stuffing may seem cool at the time. But if your website doesn't provide what people are looking for, they'll soon head elsewhere. After all, a web visit in itself is no guarantee of a sale. 
How to fix: Regularly review all of your website content to ensure it's relevant to users. Always write new content with a clear strategy in mind, remembering the need to serve humans first.
Resorting To Spammy Tactics
Cloaking, paying for backlinks and stolen content. This spammy list unfortunately goes on, and all leads to Google penalties.
It takes time for content to index and start ranking, even when you're doing all the right things.
Known as 'black hat SEO', there are lots of ways people think they can cheat at SEO to get around Google's formalities.
How to fix: Be very wary of people offering SEO services for a nominal amount, as usually this indicates you are not dealing with a professional company. Spammy practices can be extremely difficult to come back from because Google can de-index your pages or even blacklist your domain.
Broken Links
Don't we all hate it when we go to click on something that doesn't exist?
For your users, broken links (404 errors) mean they can't find the content they want. This is very frustrating and usually causes them to leave the page.
The longer broken links are left in place, the more trouble they store up for your SEO efforts and website as a whole.
How to fix: Conduct an SEO audit of your website to identify broken links. Go through each link that's broken and either add in the correct URL or put in a page redirect. Ensure no 404 page errors remain and keep an eye on this over time.
Low Word Counts On Pages
The reason why low word counts on pages are bad is that it doesn't give your users much to read. Likewise, thin content doesn't give enough for Google robots to crawl. So in both cases, it provides a poor SEO effort all around.
Google prefers every page of your website to have at least 150 words of fresh copy (i.e., not copied and pasted from elsewhere).
150 words might sound like a lot, but it's actually pretty short for a seasoned content writer. It's not uncommon for a landing page to have anywhere from 2,500 – 5,000 words depending on its length. Though a minimum of 500 words is what to aim for.
How to fix: Plan the content of every page or blog post out properly. Writing it out in Google Docs allows you to check the word count of each page before publishing.
Not Having A Clear SEO Strategy To Begin With
Arguably, this final mistake is related to all the other SEO mistakes we've mentioned, plus many others which exist too.
That is, not having any kind of SEO strategy to understand what you're trying to target with your efforts, plus how you're going to get there.
All websites need an SEO strategy for their on-page, off-page and technical SEO. Not following a plan for each will likely lead to poor page rankings, visits and conversions from your content.
How to fix: Enlist the help of an SEO professional or agency, and ensure that your SEO is never allowed to take a backseat in your wider marketing strategy.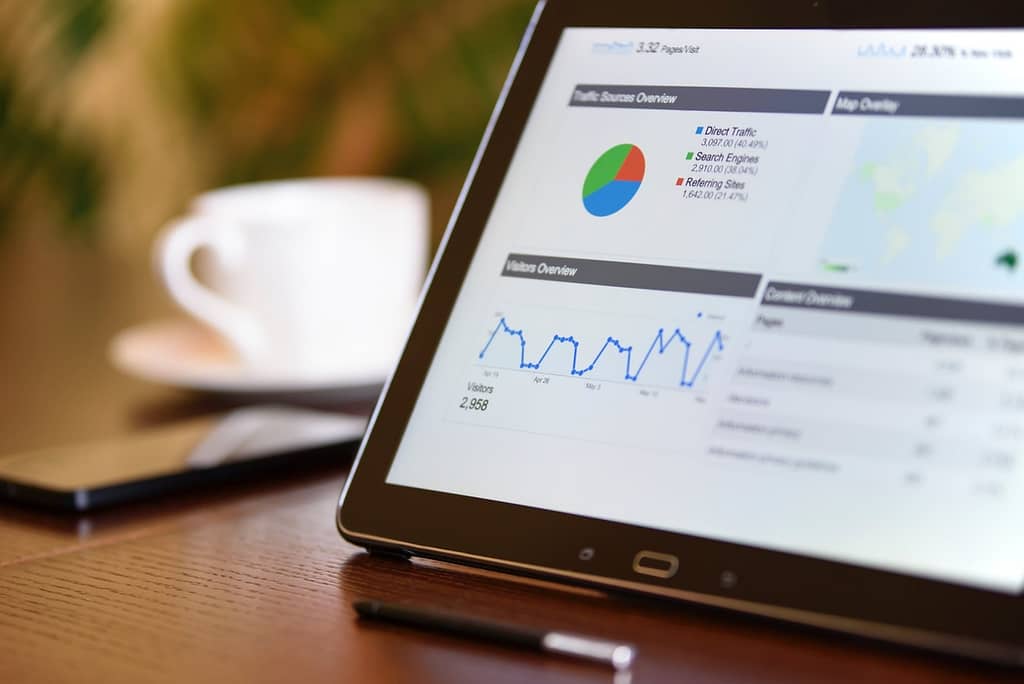 Imaginaire – SEO Agency Nottingham
If you recognise any of the above SEO errors happening to your website, or if you just don't know where to start with SEO you're in the right place.
Here at Imaginaire, our team specialises in various strands of digital marketing including SEO across the UK including Nottingham, Derby and Leicester. We help brands like yours gain more visibility online so that you can best connect with your target audience.
To find out how our SEO specialists can help, please tell us more about your website by dropping us a message, or by giving us a call on 0115 697 1367.