Email marketing is still one of the most influential and popular tools used across marketing and businesses. Still, there is no point in creating and sending regular emails if they receive low engagement. There are a number of techniques which can help to boost engagement, increase subscribers and keep your readers entertained week in and week out.
What is email marketing?
Email marketing is an influential direct marketing channel as well as a form of digital marketing that uses email to promote a business's products or services. Emails can help make customers aware of offers, discounts, new products or company news and can also play a pivotal role in your marketing strategy. Incorporating email marketing can improve elements such as lead generation, brand awareness, relationship building or keeping customers engaged.
What is email engagement?
This form of engagement is all about the measurement of interactions your emails receive. The interactions are measured using metrics including open rate, click-through rate, subscribers and unsubscribes and conversation rate. Tracking this type of data helps you to understand whether the current email strategy is successful and which parts might need improving and how.
How to write a marketing email: 8 Ways to increase email engagement
Here are 8 ways you can improve your email marketing engagement and keep your customer engagement, and retention high and acquire new opportunities.
Welcome emails
First impressions count, so creating and sending a welcome email can really make customers feel valued and part of a community. Instead of just delving into the services and sales side of things, a welcome email creates a more personal experience and gives readers the opportunity to learn more about the company and what to expect.
Optimising subject lines
It's been found that 47% of email recipients open emails based on the subject line, making it one of the most important features of any email, newsletter or promotional material. A subject line is similar to a first impression and is the thing that is going to grab your reader's attention. When well thought out and executed, a good subject line can lead to improved engagement as it will up the open rate of a campaign. But what makes a good subject line? Make sure to keep it simple, clear and to the point. Some people receive hundreds of emails a week, so creating something which is catchy is crucial. As most people also view their emails on their mobile phones, not overcrowding the subject space is key.
Optimising the preview text
If someone is intrigued by your subject line, they might then go on to read the preview text before delving into the whole thing. There's a lot of spam out there, so creating a relevant and effective preview text will ensure they know exactly what to expect inside the email.
Create casual copy
Email marketing is typically casual and fun. Depending on the type of business you run or the archetype you're going for, most businesses keep their email campaigns light and casual, with some humour in place. Some techniques for email copy include positive active language use, personalisation, humour, simplicity and easy navigation.
Make it mobile friendly
Mailchimp found that mobile-responsive email designs can increase click rates by 15%. The majority of people open emails on their mobile devices using apps or the web to do so, so making sure your email is optimised to that function is crucial. This includes both the functionality and design of the email template. In terms of design, keeping the text short and scannable will ensure it's easy to read on any device or screen size and as for the function, email-generating platforms will have an option for this to make sure the template is optimised.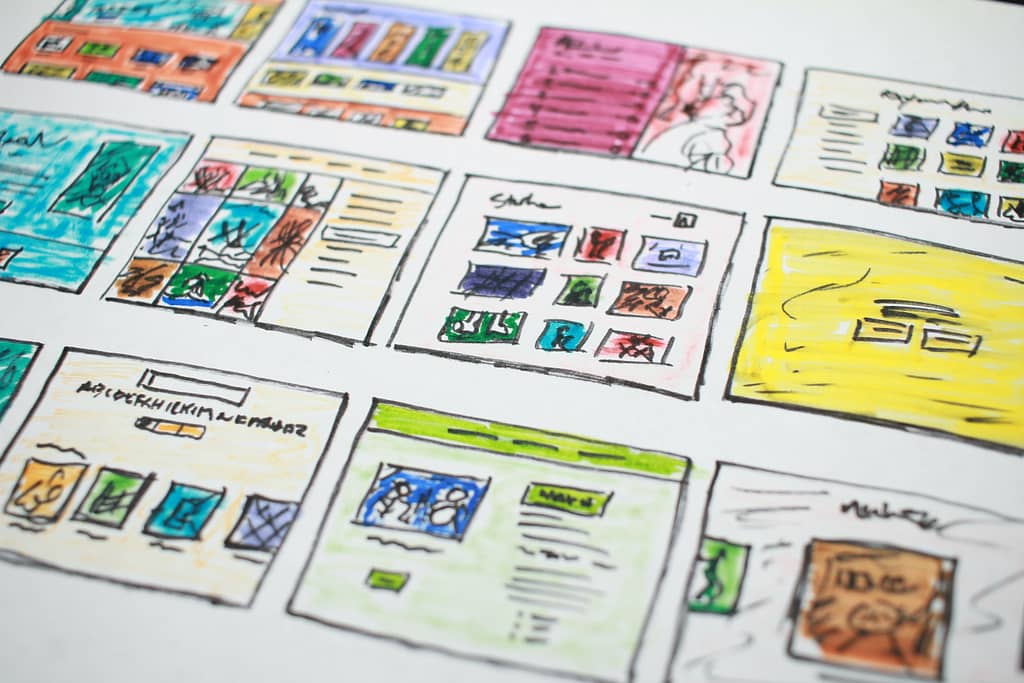 Include an effective CTA
Call to actions are a common feature found on webpages, articles and email campaigns. The way in which you write and design a CTA can have a significant impact on email engagement and click-through rates and can be the main technique used by readers to go to company pages and services. Although simplicity in email is key, creating a CTA which is unique, bold and effective is also highly recommended.
Personalisation
Most recipients will know you're sending out bulk emails, but creating a more personal experience can improve engagement, create a sense of community and build internal relations. It's been found that emails with a personalised subject line are 26% more likely to be opened as this immediately catches the attention of the reader. The majority of email marketing platforms will give you the option to personalise your emails with the recipient's name to create a more intimate approach.
A/B testing
Some of the elements you can A/B test include subject line length, preview text copy, sender name, emojis, CTA placement and copywriting. Additionally, you can also test the day of the week and time of day when you send your emails as this could be affecting the overall engagement.