As of 2020, 59.9% of the world's population are classed as Internet users. In countries such as the United States – this jumps to 90% of the entire population.
With billions of people using the internet, getting your business, along with its products and services found online is essential.
Both SEO and digital PR can work in tandem to get more publicity for your business online. The aim is to get your products talked about, clicked on and ultimately purchased by your customers! But if we rewind for just a second, let's talk about how SEO and digital PR can work together to supercharge your marketing efforts.
Backlinks
Backlinks are when another website links to your website. Sometimes this can happen without any input from you (i.e. they like your content!). But often, backlinks form part of an off-page SEO strategy. This is when two websites agree to place a link to each other's content to generate backlinks.
Why do you need backlinks? The reason is to generate link juice, meaning search engines are more likely to rank your content higher. That's because backlinks act as seals of approval. The higher the domain authority of the website which links to yours the better. Say you have a new product launch coming up. Or, you want to improve your page rankings for a particular sector of your business. You could generate a digital press release and include links to your website to be quoted. Or, you could engage in some backlinking in the form of articles or guest posting.
This combination is how digital PR can work to improve your SEO efforts since it uses both techniques as part of the same strategy.
Brand Mentions
While mentions can also sometimes include backlinks, it's also good for any PR strategy if lots of people are talking about your business online in general.
Even though mentions may not link to your website specifically, they still help to drum up interest. Furthermore, if your website holds authority for your business or the topic, it can also improve your page rankings as a whole. There are lots of ways to get mentions. This includes social media, YouTube, forums, directory listings or guest posts.
Build Strategic Relationships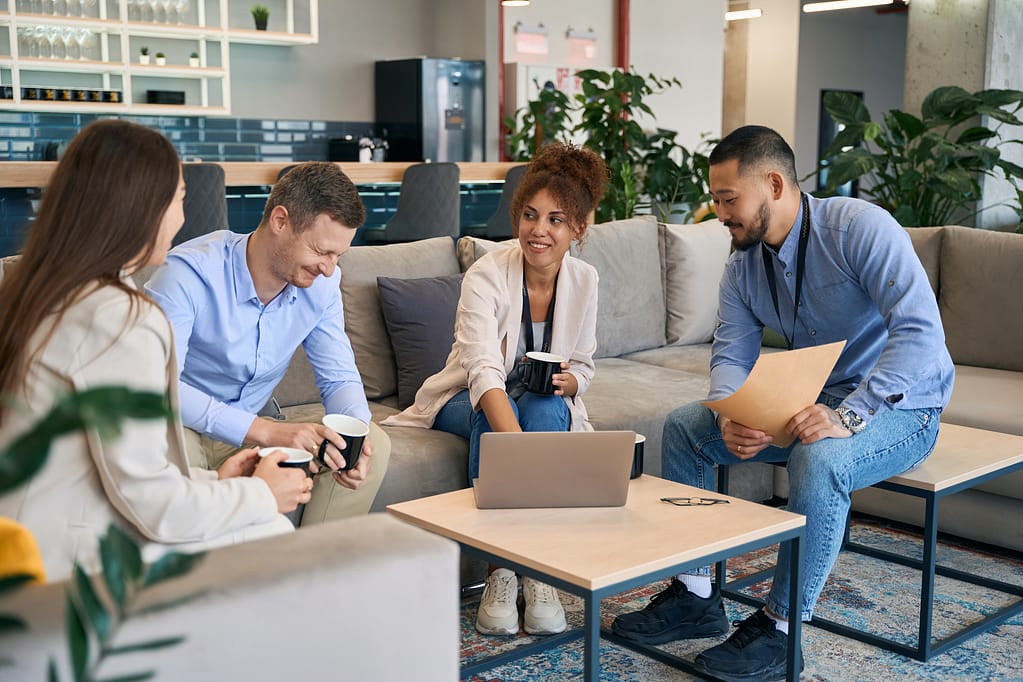 Leaving the technical elements aside, combining digital PR and SEO also has holistic aims. These include building strategic relationships as part of your industry, within the press and also with your customer base as a whole.
With every mention, website click, press release, social media post and video campaign, what you're doing is working to build brand awareness. There are lots of ways to bring other companies on board. Plus your customer base as a whole, with user-generated content being one just example here.
Over time, the combination of digital PR and SEO establishes and positions your business. It carves the narrative, but most importantly, gets your business in front of those who matter. Sometimes this will result in sales many months down the line because certain articles or campaigns were remembered. But both digital PR and SEO can also create more of an instant impact, especially if lots of people are talking about your business at once.
Build Your Brand Awareness With Imaginaire
Are you a business owner looking to build brand awareness through the engineering, construction, jewellery, retail and luxury e-commerce sectors.?
Whether your business is newly established, or if you are looking to shake up your existing marketing strategy, Imaginaire is here to help with our specialist SEO strategies across Nottingham, Derby, Leicester and the rest of the UK. 
As a leading SEO and marketing agency, we can bring a range of techniques to the table to get your products in front of your customers.
Based in Nottingham, we work with businesses just like yours across the UK and beyond.
To let us know more about your project, please drop us a message, or give us a call on 0115 697 1367.