Have you recently invested in a social media strategy but getting frustrated by the ever-changing updates and algorithms? Keeping on top of platforms such as Instagram can help to boost your online reach and even improve SEO. Similar to google and any other search engine, Instagram has certain techniques which can help improve your rankings and visibility. Here's your guide to Instagram SEO and all the tips and tricks when it comes to gaining optimum online reach.
What is Instagram SEO?
Instagram SEO is the process of optimising your profile and content to improve your visibility amongst search engines. Using keywords, hashtags and high-quality content will help to reach wider audiences and grow your online following. When it comes to Instagram SEO, there are two types to consider. On-page SEO refers to the optimisation of your own account and focuses on features such as keywords and hashtags used in your bio, images, captions and video. Off-page SEO on the other hand refers to improvements made outside your account such as link-building and collaborations.
Why is Instagram SEO so important?
Not only does Instagram SEO boost engagement and following, but it also provides your business with a sense of relevance and industry expertise. By implementing an SEO strategy into your Instagram account, you will improve visibility, gain customers, reach a larger audience and build a loyal following.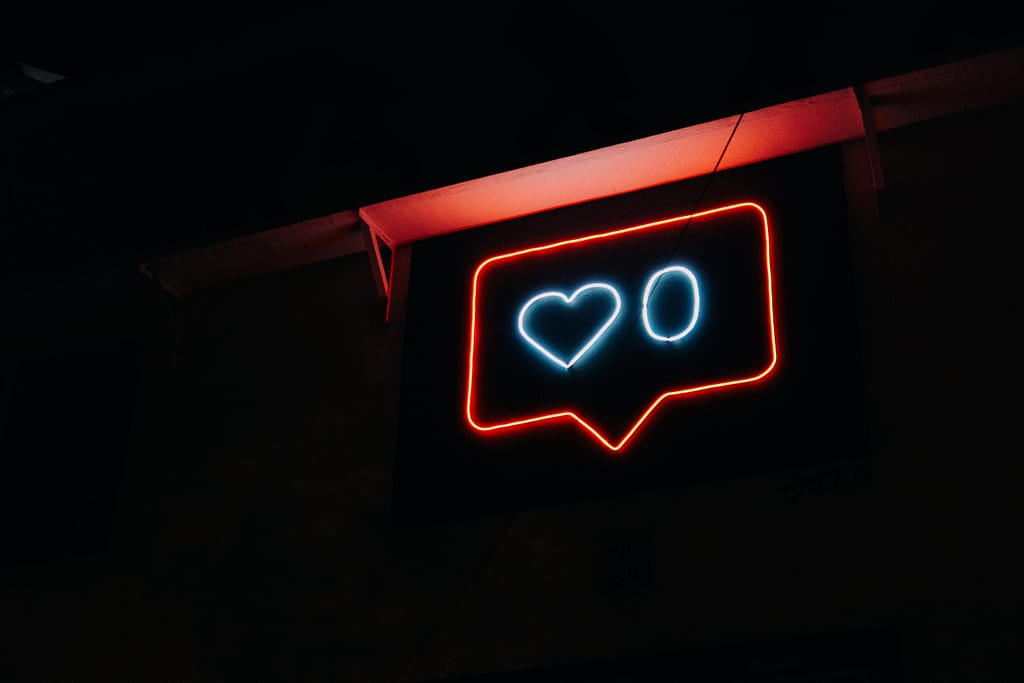 The difference between Instagram SEO and Search Engine SEO
Before focusing directly on Instagram SEO, it's important to know the difference between this and search engine SEO. With search engine optimisation, the main purpose is to optimise your website in order to rank higher in search. This can include utilising features such as keywords and building external links. It's also important to remember that search engines such as Google may also crawl social media pages.
Instagram SEO is the process of optimising a profile and its content in order to rank higher in the Instagram search. This can be achieved by implementing keywords in your bio, photo captions, hashtags and tags. Instagram allows users to search words, phrases, profiles and hashtags so implementing these features on your own account will help you climb the rankings just as you would on Google.
Improve Instagram SEO
Here are some of the best practices when it comes to improving your reach for Instagram SEO.
Optimising search by interest
Understanding what your audience is interested in is key to optimising search. What are they regularly searching for? What discussion are they having? What language use do they use? To make sure you're reaching your target audience and gaining visibility, implementing these features into your profile will make sure you make a top appearance. For example, if someone is searching for a cake designer, you'll want to make sure this keyword is in your bio and all your content captions. Another way to improve search by interest is through hashtags. You should ensure to use the correct, most relevant hashtags on Instagram to target larger audiences with a broad search.
Staying consistent
With a social media strategy in general, it's crucial to stay consistent and have a regular posting schedule. And the same rule applies to improving Instagram SEO. When it comes to consistency with search engine optimization, this not only means posting regularly, at active times but also means keeping the same topic flowing throughout and focusing on your niche. If you're posting about a number of different topics, with a great range of keywords, it'll be much harder for your page to rank high and gain visibility. Nowadays you can use services such as Meta Business Suite to set up a schedule and find popular times to post.
Read more about Meta Business Suite here.
Tracking engagement
To improve Instagram SEO, having a solid social media measurement strategy is key. These softwares will enable you to view different metrics and data in terms of how well your page is doing as well as each piece of content. One way to measure your online success is by tracking engagement such as likes, comments, shares and following. Instagram also provides business pages with more detailed data which reveals even more data.
Create a clear brand identity
When creating content and an online social media account, your brand identity needs to match all your values and other platforms. Whether someone comes across your website, Instagram, Facebook or shopfront, your style and feel should remain the same. This means for Instagram, all your posts will have the same colour scheme, fonts and look, language use will be the same throughout all copy and everything will match with your company's morals. When you're consistent with branding, it's easier for people to find your page and also remember your distinct approach when looking at other platforms.
Social media management by Imaginaire
Imaginaire are a social media marketing agency who can help get your brand noticed and kick-start a whole new world for your business online.
If you're looking to grow your brand with social advertising, or you're simply looking for an agency that will post to your social channels to keep your followers engaged then we'll be a great fit for you. Our dedicated social media executives bring their creativity and expertise to create posts and ad creatives that will get people engaging with your brand through the engineering, construction, jewellery, retail and luxury e-commerce sectors.
We cover tasks such as ad management, social posts, influencer outreach and strategy.